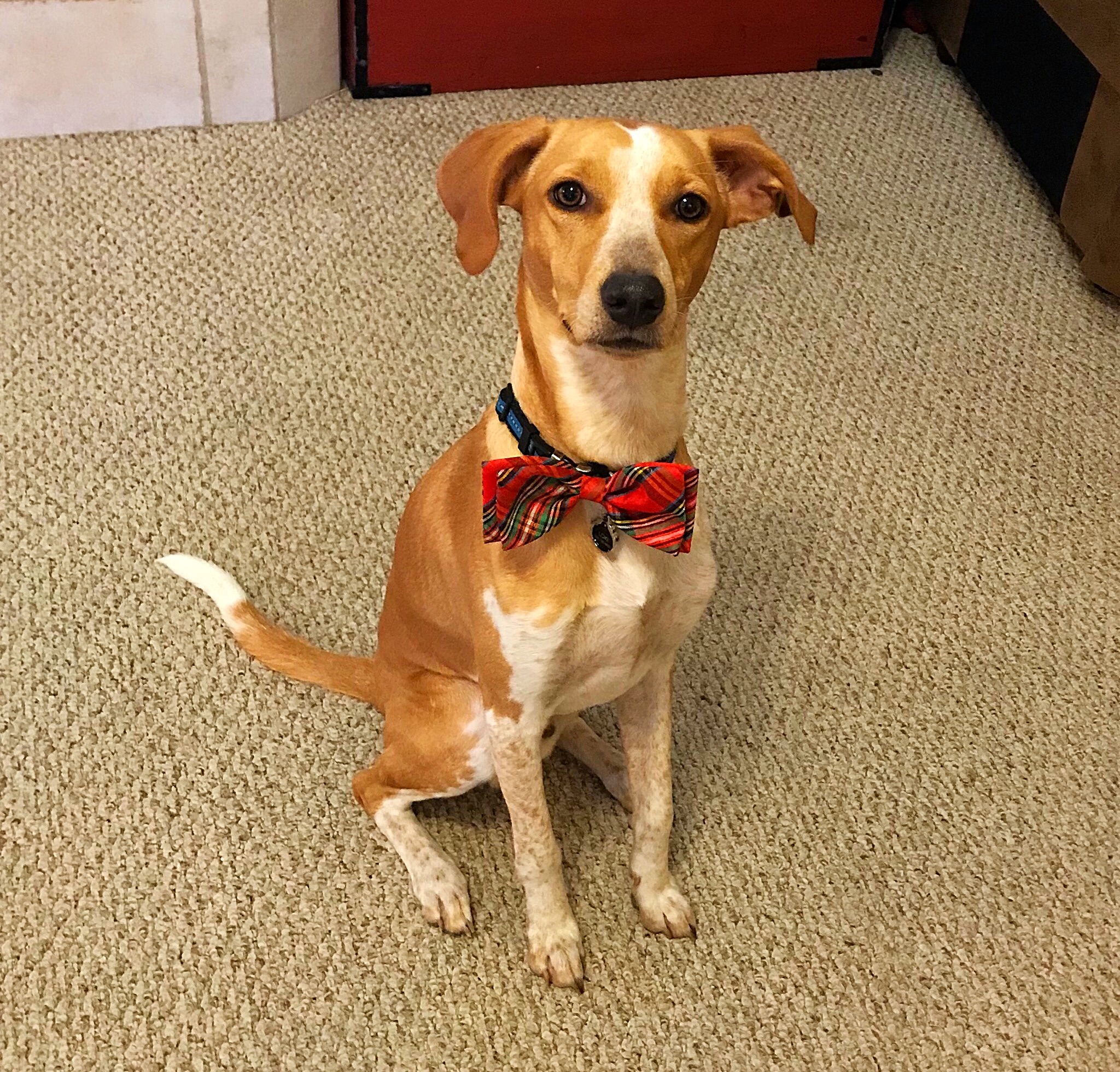 Our shop dog, Loki, is an adorable addition to the Twisted Purl team. He's a super sniffer, always ready for snuggles, and is leading the pack in all the shenanigans happening in the store. He totally lives up to his name, being the Norse God of Mischief and all.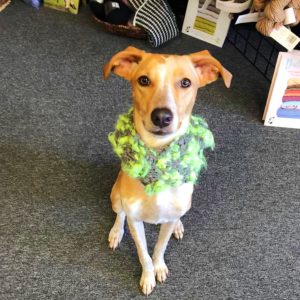 The most frequent question we get is "What kind of dog is Loki?". By frequent, I mean several times a day! I always say he's a good dog. Because that's honestly all we know, because we adopted him.
His ears make him look like Dobby, from Harry Potter and the hubby says he looks like Santa's Little Helper from the Simpsons. If he were a make believe dog, his genetic makeup would have to lay somewhere in that realm.
Genetic makeup is exactly what I'm excited about. We've sent in a Dog DNA test and should have the results back within the next couple weeks. Let's have some fun while we wait.
CONTEST TIME!!!!!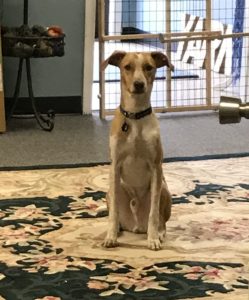 Loki Lou, what are you?
I'm offering a $25 Gift Card for the person who guesses Loki's breed.  
RULES:
Be the first person to correctly guess Loki's predominate genetic makeup. The guess can be made on our Facebook post or here on the website (just comment below). We'll go by the time your comment was posted. If no one guesses correctly, the gift card will go to the person who guesses the closest.
The gift card is redeemable online through our website or in our local yarn shop.
As soon as we get the DNA results back we will do a live reveal. You will find out when we do! Will keep you posted.