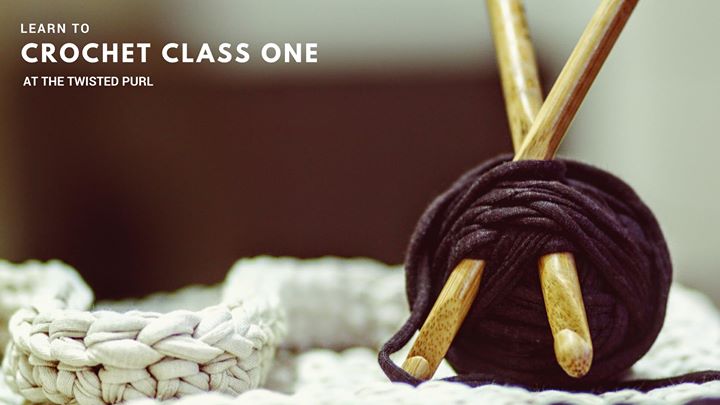 Learn to Crochet
The Twisted Purl offers a variety of classes for learning to crochet. Depending on what you want to learn we've got you covered!
CLASS ONE: Learn how to make a slip knot, chain stitch, and how to single crochet.
Cost: $25 (includes yarn and hook)
Two Hours
CLASS TWO: Learn how to create the half double and double crochet stitch.
Cost: $20 (bring yarn and needles from Class One)
Two Hours
CLASS THREE: Start your first project.
Cost $25 (includes yarn and pattern)
One to Two Hours
HELP SESSIONS: Need help reading a pattern or fixing a mistake? Make an appointment with The Twisted Purl for one on one help.
Cost $10 an hour
Classes occur frequently. Check our calendar and reserve your space.