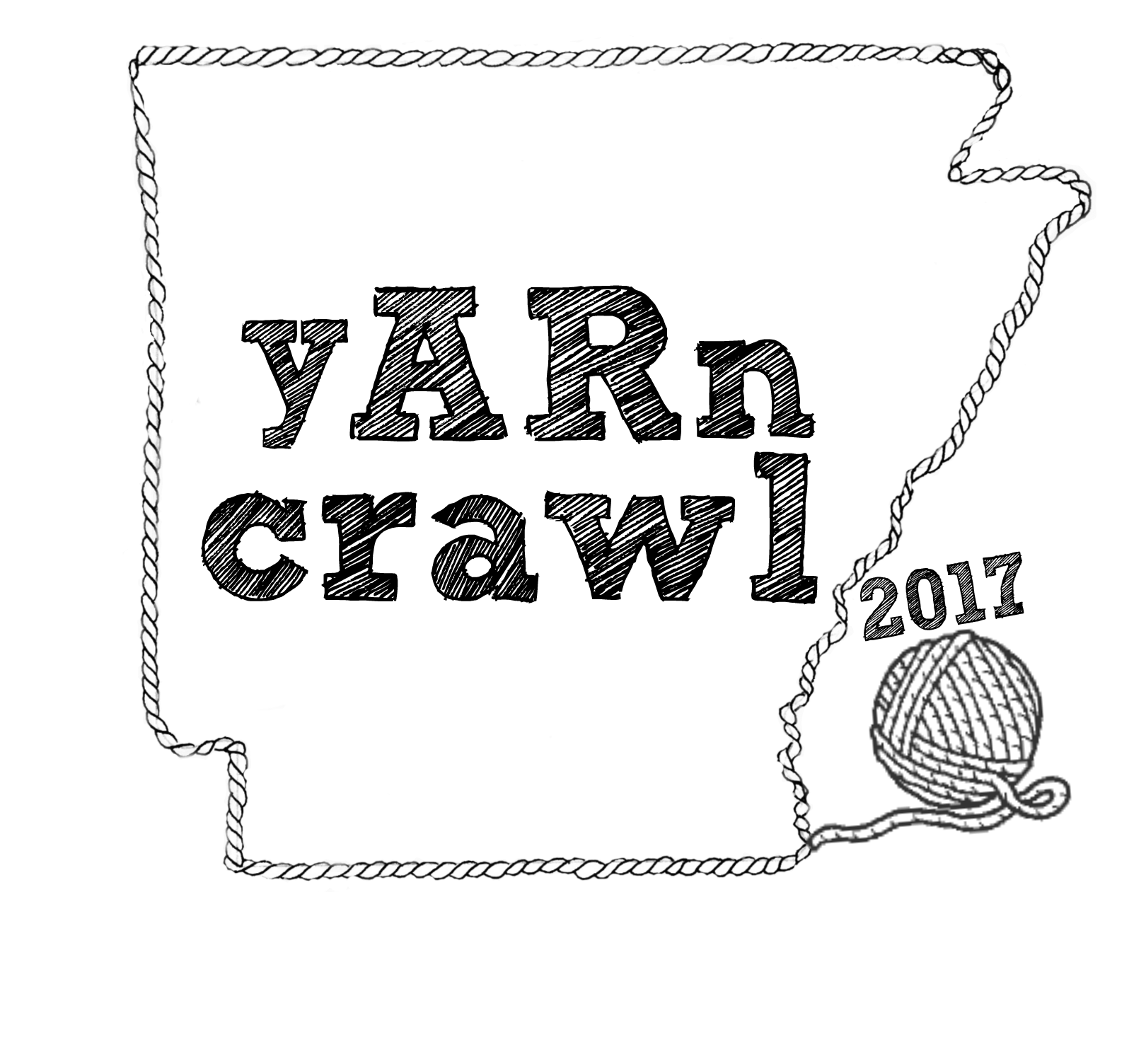 The Twisted Purl is excited to be one of the eight stores participating in the state wide Arkansas Yarn Crawl, shop hop!  We hope to see you at our store for lots of fun and goodies just for those crawling.
During the Arkansas Yarn Crawl, The Twisted Purl will be hosting Leon Alexander Yarn for a trunk show on the first Friday and Saturday.  We'll have more exciting events during the crawl and will post them all here.
The Twisted Purl is excited to participate in the 2017 Arkansas Yarn Crawl. We're hosting trunk shows, exclusive shop yarns with patterns, and more. You will also be entered in door prizes and fun giveaways just for stopping. Hope to see you here!
More information can be found at www.ArkansasYarnCrawl.com
THE TWISTED PURL SHOP HOURS DURING YARN CRAWL:
Friday Oct 13th 10:00-6:00
Saturday Oct 14th 10:00-6:00
Sunday Oct 15th 10:00-4:00
Monday Oct 16th 10:00-4:00
Tuesday Oct 17th to Friday Oct 20th 10:00-6:00
Saturday Oct 21st 10:00-4:00
Sunday Oct 22nd 10:00-2:00