The handspun yarn creation is always fun to see from the beginning to the end. Been quite a long time since I have shared a "From Fluff to String" post so here goes!
This is the basket of fluff.  It is full of locks and upcycled yarn (for texture), angelina (for sparkle), BFL, Milk Fiber (for shine), and a touch of alpaca.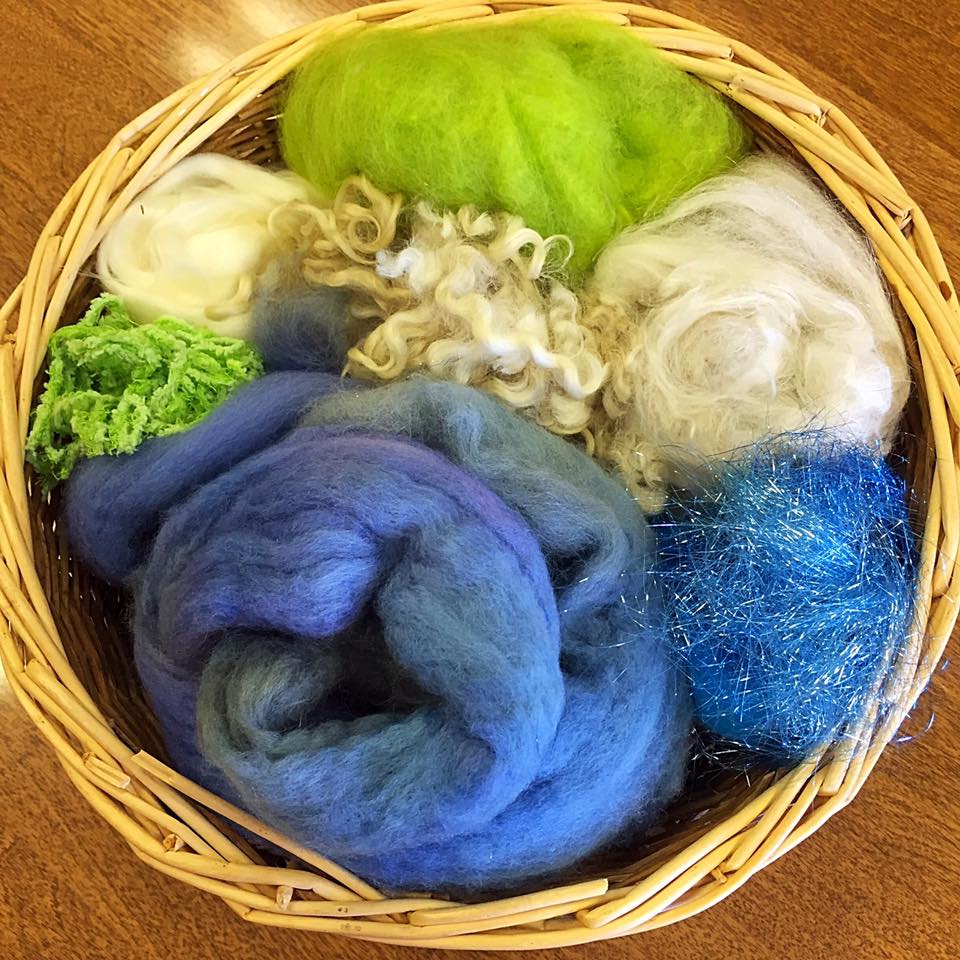 Next up, all the above fluff goes through a Drum Carder.  The carder takes all the fiber and blends it together into a fun and manageable batt.  Here's the picture of the batt: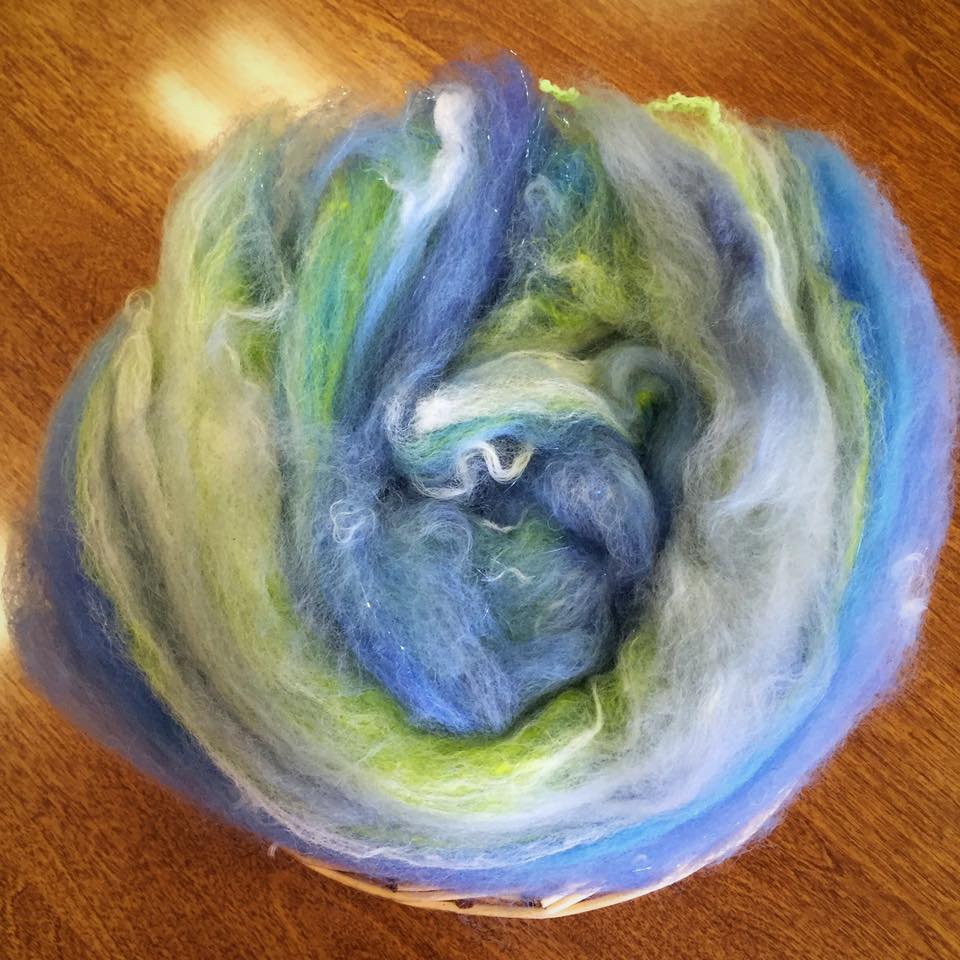 Lastly, I get to spinning.  The above carded batt gets drafted and spun, twisted and turned through my spinning wheel.  Here is the finished handspun yarn: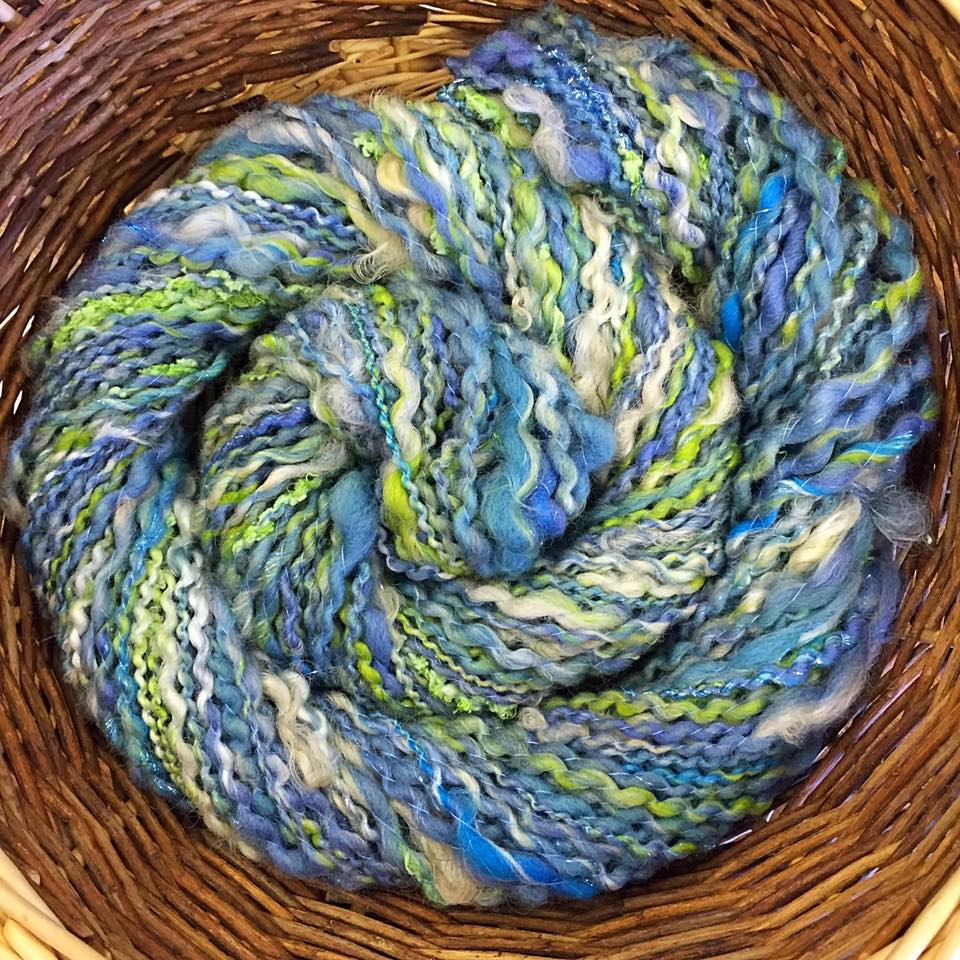 It's exactly 100 yards and is available in our local yarn shop now, and will be online soon (if it doesn't get claimed first!).  If you are interested in it, please send me a message on Facebook or here.
Hope you are enjoying this beautiful spring weather!