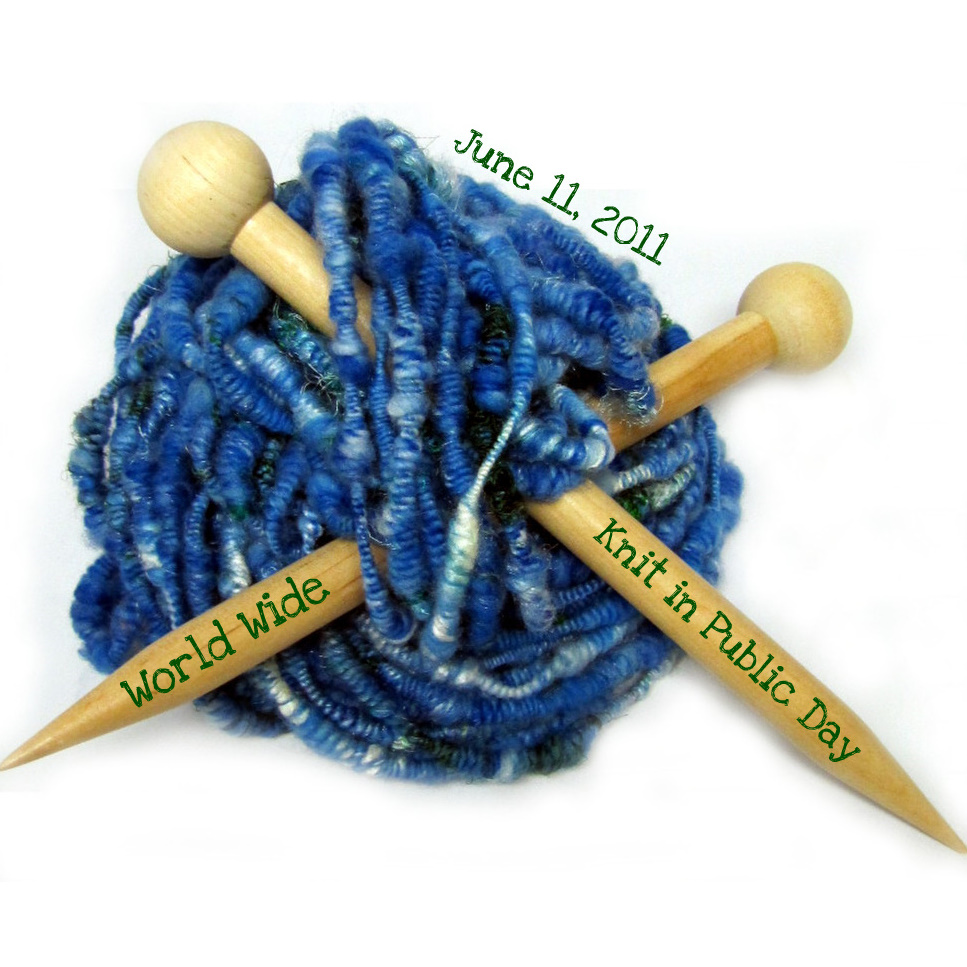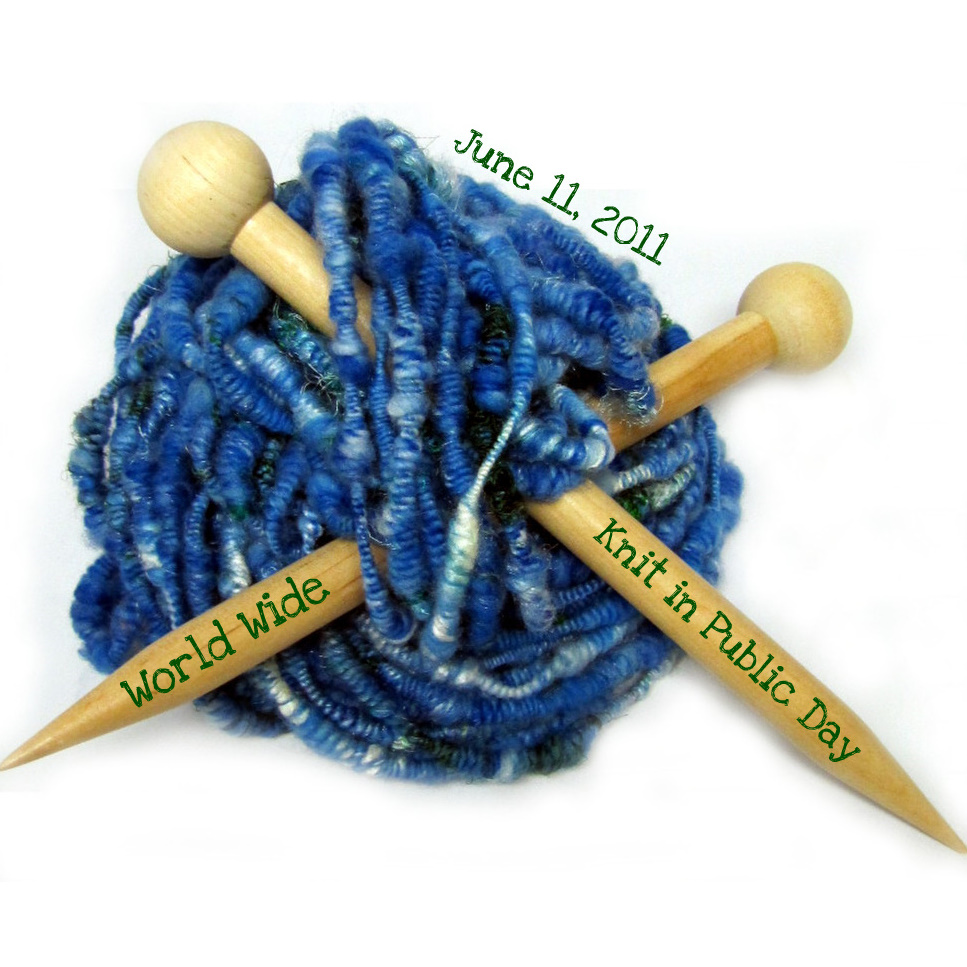 This Saturday is World Wide Knit in Public Day.  It's time to pack up some yarn, get your knitting needles ready, and get out and knit.
The event originally started back on June 11th, 2005 by Danielle Landes.  She thought it would be a great way to bring the Knitting Community together.  The first year, there was only about 20 events, world wide.  This has grown by leaps and bounds each year, with there being 800 events in 2008 and more and more added every year.
If you are interested in finding out about an event in your area, please go to http://www.wwkipday.com/find_kip.htm Also, more information can be found about the annual event by clicking here.
Unfortunately, there are no events planned for my state!  🙁  On the 11th, I will be heading to the Traveler's Baseball game to take in some baseball and knit in public.  If you are in the Little Rock area, JOIN ME!!!  Next year, I plan on hosting an event in Conway, Arkansas so everyone in the area will be encouraged to get out and get their knit on.
Enjoy the day and let's show the world knitting isn't just for grandmas anymore!  If you are looking for some yarn that is as unique as you are, please Follow us on Facebook to see all the new handspun yarn before it is listed for sale online.  Happy Knitting!