Yes it's true, our small, one woman run, Handmade Fiber Company has WON the Battle of the Brands competition hosted by Arkansas Sourcelink.
We made it past Round One (StraightRight Boxing & Fitness), Round Two (Diamond Bear Brewery),  Round Three (Daisy Outdoor Products), Round 4 (Mountain Valley Spring Water), & Round 5 (Guillermo's Gourmet Grounds), & Round 6 beat the delicious Whole Hog Cafe to win the title of Emperor of Entrepreneurship!!  Thank you for your help!

I am but only one crafty business gal, on a mission
to spread the love & passion of handmade fiber arts.
My voice is small, but when joined with yours
we shout loud & the world hears
"Handmade all the way!"
Thank you!!!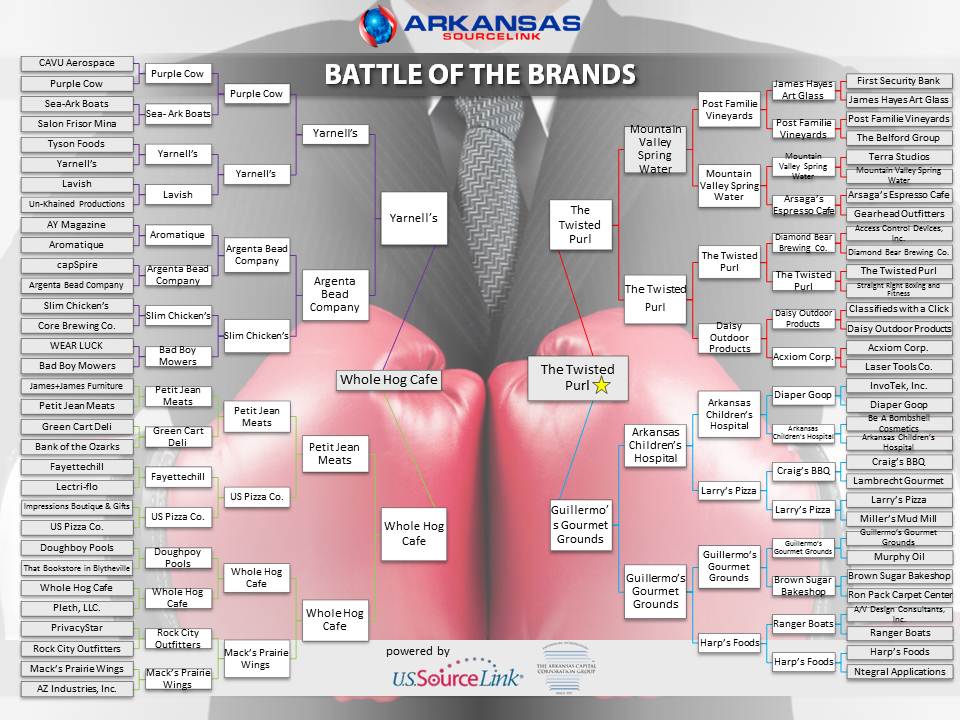 Thank you to our terrific Fans, Fiber Friends, Family, and Supporters for helping this Handmade Business of one take the win.  Special thanks to our competitors for a fun filled battle.  Of course lots of thanks also to Arkansas Sourcelink for putting together such an inspiring competition.
The last few days have been a blur but I would like to quickly congratulate Mandi Yelland for winning our Whole line Giveaway Sharing contest!  Thank you so much!!!  I'll be contacting you shortly to see which prize you would like.
Now everything can get back to normal…well my sort of crazy normal.