We are moving!  The new space is located on Prince and Salem. We have some awesome neighbors including a floral shop, nail salon, COFFEE house (yes!), sandwich shop, and even Maggie's Cookies (yum!).  I'm totally excited.  Wait until you see it!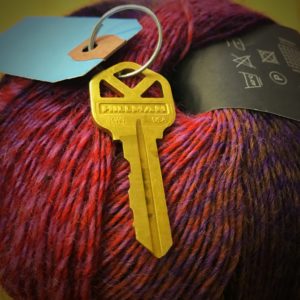 We've been working on sprucing up the new place over the last few weeks. I'm so blessed to have wonderful, family, friends, and customers to jump in and help.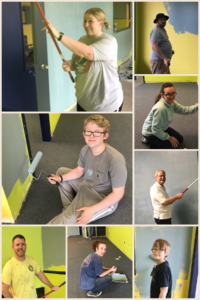 It was a hot mess y'all! The walls were neon green and yellow.  Blinding.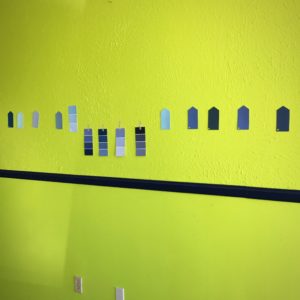 The carpet was stained and dirty, dirty, DIRTY!  The business before must have had some cool windows in the walls but they were gone…which is actually great! We don't really want glassed in rooms (except for the classroom). But, the missing windows included ripped out trim boards and lots of just raw sheet rock showing.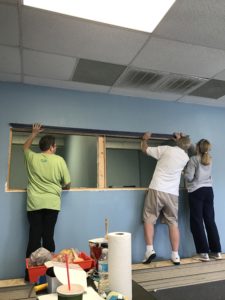 We've painted a lot and are getting the carpets replaced.  My dad cut a bunch of new boards and framed out all the windows. All that is starting to look a whole lot better!  I'm meeting with the carpet guy early this week and then will finally have a moving date and grand re-opening party date to announce.The new space is so amazing!  We have SO MUCH SPACE.  It's 2,600 square feet and is just perfect for all the things we needed.  There's a great room that will be our dedicated classroom for all the super fun classes we have planned for the future.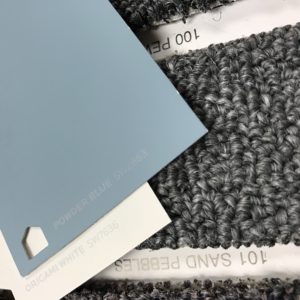 My Dad and I were talking about how much we have grown over time.  First, the business started in my house. I would make felted soaps and handspun yarn in my living room floor and ship them all over the world. Then I got tired of sending my kids to school with wool in their shoes…for real.
We moved into an office studio space.  We had a tiny, 220 square foot office room. It was great to get the fiber and all the tools needed for production out of the house but it was super claustrophobic.  With my Dad and I both working we'd fill up the space and there was no room for expansion.
After our tiny studio space, we moved to our current location. It's about 1200 which at the time was huge!  I remember decorating and setting up the yarn and thinking there is no way we will fill up this space. LOL Two years later….we are busting at the seams.
Here we go now moving into a space that's more than two times the size of our current location.  WOWZA! The room we have designated as the "Bat Cave" (fiber room and location where we'll make the carded batts) is about the same size as our first studio space.  It's funny how things go!
As I go back and forth between hyperventilating and being overcome with joy and excitement these next few weeks will be fun.  More to come on the new space and what you can expect.