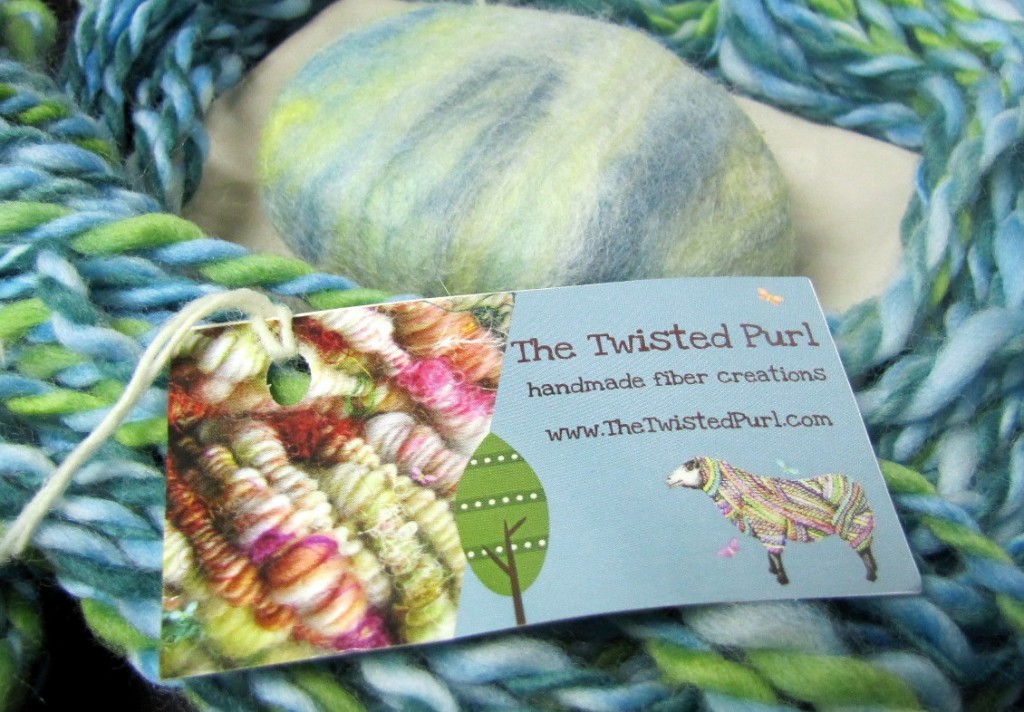 To celebrate 400 + fans on Facebook and to say thank you, we are giving away a skein of Handspun Yarn and a bar of Felted Soap to one lucky winner.
You can enter up to 4 times using different entry methods (Facebook, Twitter, Blog, or use the entry form).  Yeah, I had to go and make it all complicated right?  At least I included a super simple online entry form for those who don't blog, tweet, or facebook. 😉  Read below for more detailed instructions on how to enter.
Again, THANK YOU!!!
So what do you get???
HANDSPUN YARN: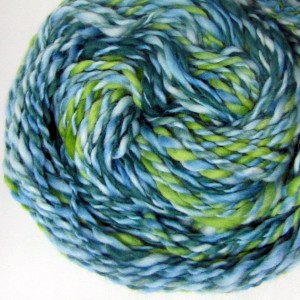 Sea Salt is a 2 ply skein of handspun yarn, made by The Twisted Purl (of course).  It's 50 yards of super soft merino wool.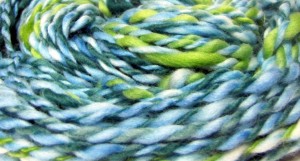 FELTED SOAP: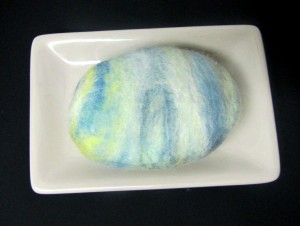 A bar of Felted Soap by The Twisted Purl.
How to enter?
There are FOUR ways to enter.  Please feel free to use all of the below ways to get FOUR entries.  Good luck!!!
LEAVE A COMMENT ON OUR FACEBOOK PAGE; to do so you must "Like" our page (if you don't already) and leave a comment on our page.  CLICK HERE
TWEET ABOUT THE GIVEAWAY ON TWITTER:  Be sure to use @TheTwistedPurl so I can track your tweet.
BLOG ABOUT THE GIVEAWAY:  Share this link on your blog and let me know where you blogged about our giveaway by leaving a comment on this blog post with a link to your post.
USE OUR SIMPLE ONLINE ENTRY FORM: contest is now over
Rules, Restrictions, blah blah blah:  Entries must be received by midnight on August 20, 2011 to be eligible to win.  You may enter up to 4 times using each above mentioned entry method.  Only one "Simple Online Entry Form" entry per email address will be accepted.   We will use Random.org to pick a winner and count the entries in order from Facebook, Twitter, Blog, and Online Entry Form.  Each entry will get a number and the random number will be selected from Random.org  A screen shot of the random number generated AND the announcement of the winner will be posted at http://www.TheTwistedPurl.com   OKAY enough of all the boring stuff!
Good Luck!!!
THE WINNER IS LUCKYLIFEPATH22  Here's the link to the Winner Announcement.