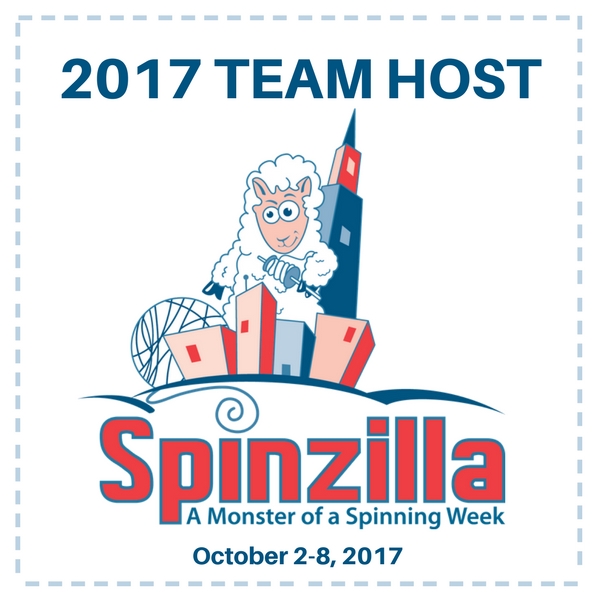 Attention Spinners! This year, The Twisted Purl is hosting a spinning team for Spinzilla. *insert cheers here*
What is Spinzilla?  It's a monster of a spin week.  The goal is to spin AS MUCH YARN as possible October 2nd-8th. Spin all the fibers!!!
For more information on Spinzilla please check it out here.
Being a member of Team Twisted Purl will get you a ticket to all the fun!  Join us as we spin in, have giveaways, and prizes for the top spinner on our team.  There is no minimum amount to spin to join.  No need to be local, we'll accept spinners from around the globe. We are limited to the first 25 spinners.
The cost to participate in Spinzilla is $15. The proceeds from your registration fee are donated to the TNNA Foundation. During registration select Team Twisted Purl Spinners as your team. Go here to Register. Our team is listed almost to the bottom of the page…keep looking! You'll find us. If you need help, just let us know!
If you are local enough to visit the shop, we'll be having a few events prior to the monster spinning week, just to get to know one another and to plan how we're gonna kick butt. 😉 During Spinzilla, we'll have daily sit and spins and maybe even a spintastic pajama party.
We have a Ravelry thread where we will chat, plan how we'll take over the world, and share pics.  Check the Ravelry Thread out here.
Can't wait to have you as part of Team Twisted Purl!