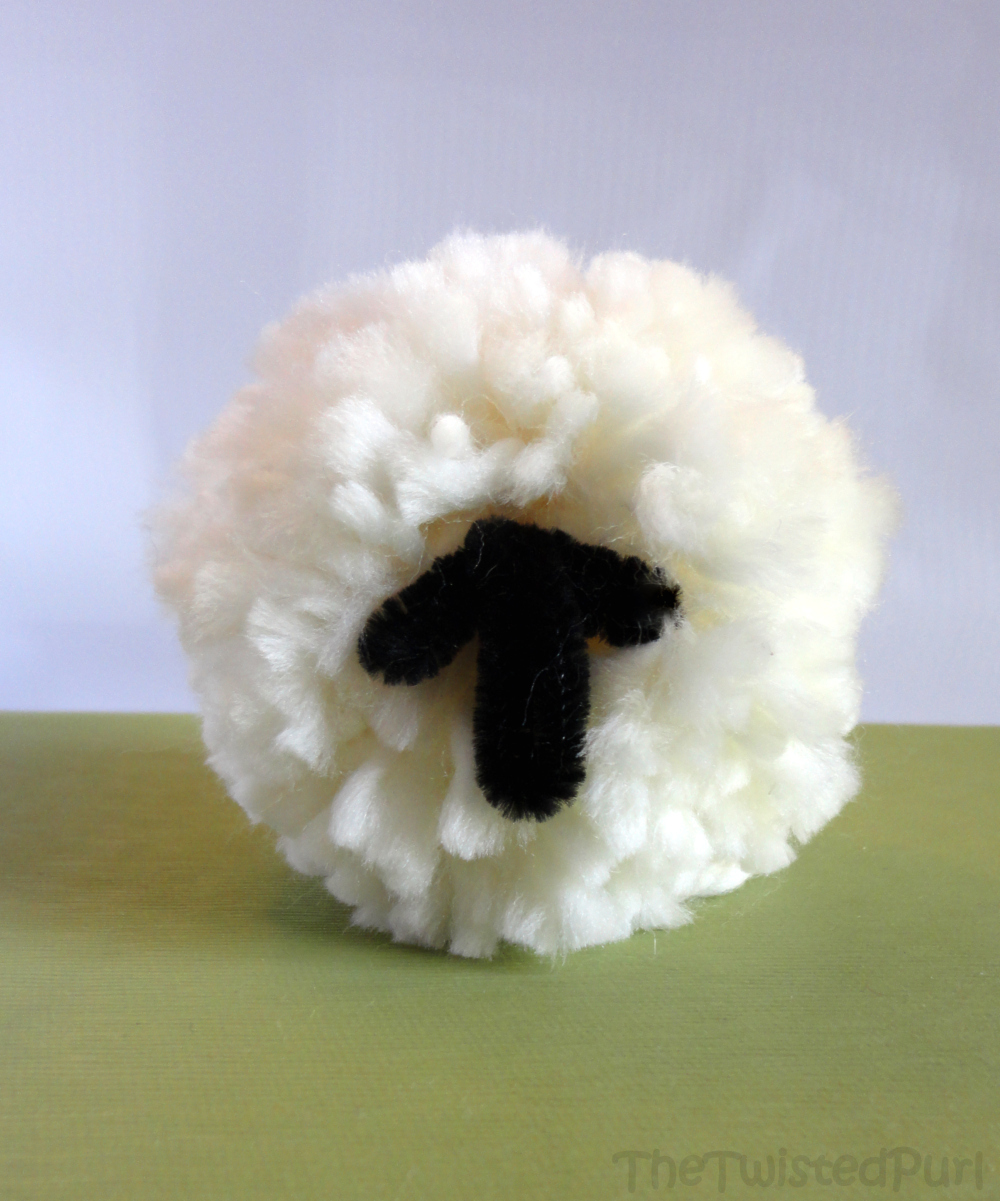 I have been on a Pompom kick lately.  But between me and you, pompoms on hats and things is just not my thing.  So, what's a girl to do?  I have close to 100 pompoms.  I'm helping with an upcoming Yarn Bombing project and some of them will be used there, but until then…I had to share some of them with you.  For the love of Pompoms and all: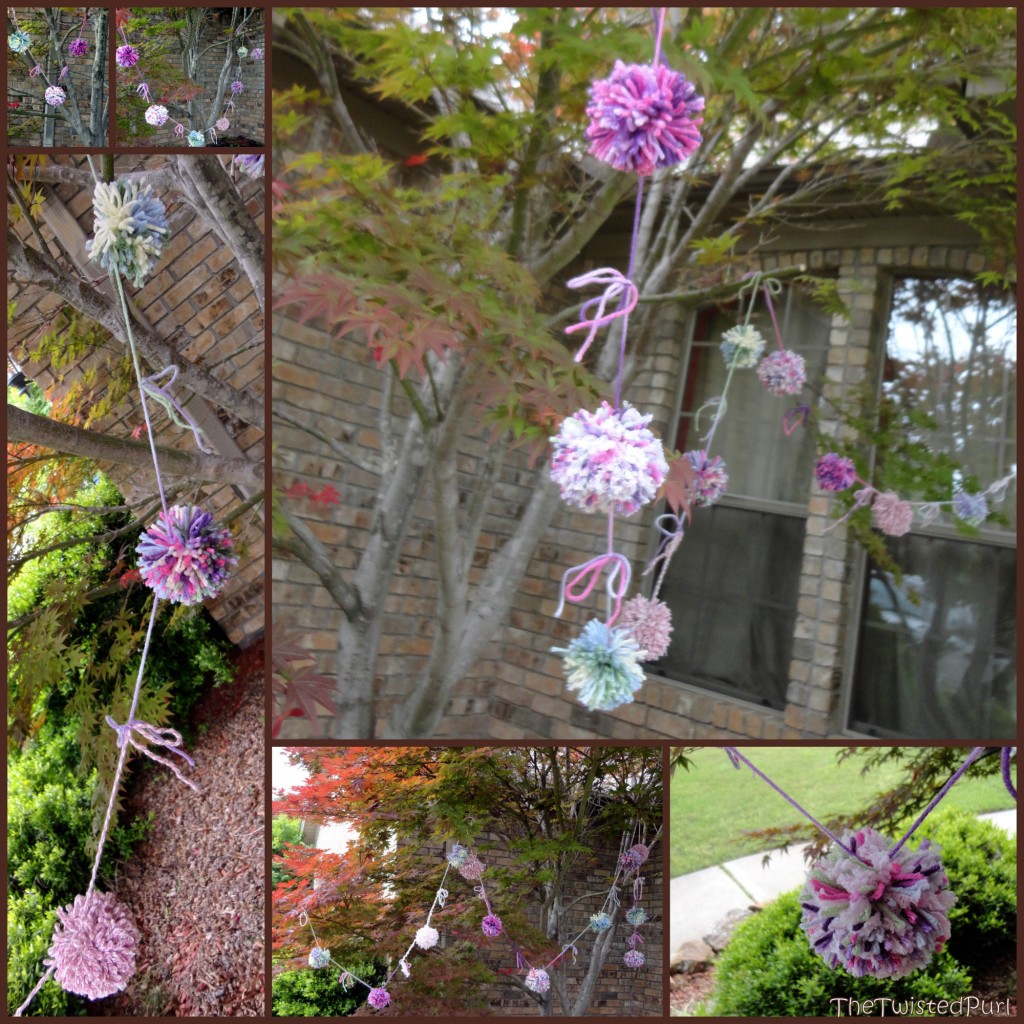 These Pompom streamers are easy to make!  Just make a pompom and use about a foot long string to tie off the middle of the pompom.  Tie each pompom together using a bow.  Tada!!!  You have your very own pompom streamers.  Easy peasy!
Here are a few of my other favorite pompoms from the last few days: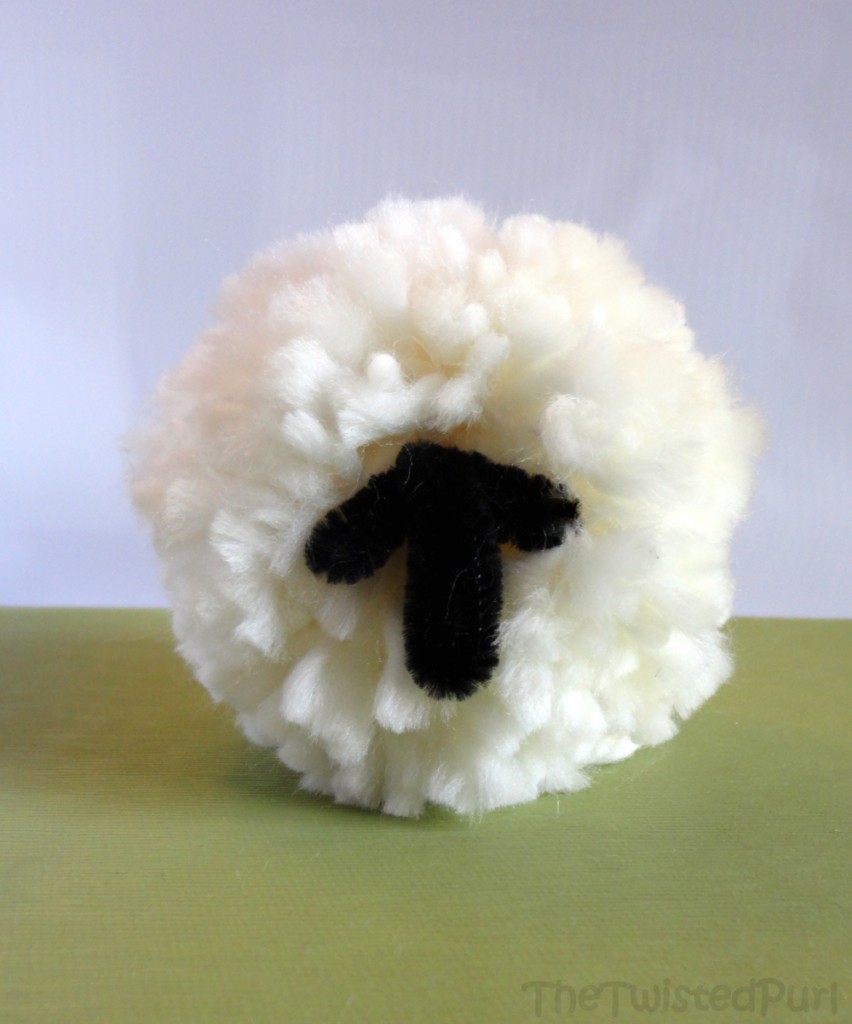 Want to start your very own Pompom obsession?  Vogue Knitting has a great tutorial on How to Make Pompoms, CLICK HERE.  It even includes a printable PDF pompom maker template.
Want to make hundreds upon hundreds upon hundreds on Pompoms at a time?  Check out this video on Craft: CLICK HERE  With this method you really need to spend a bit more time shaping each pompom.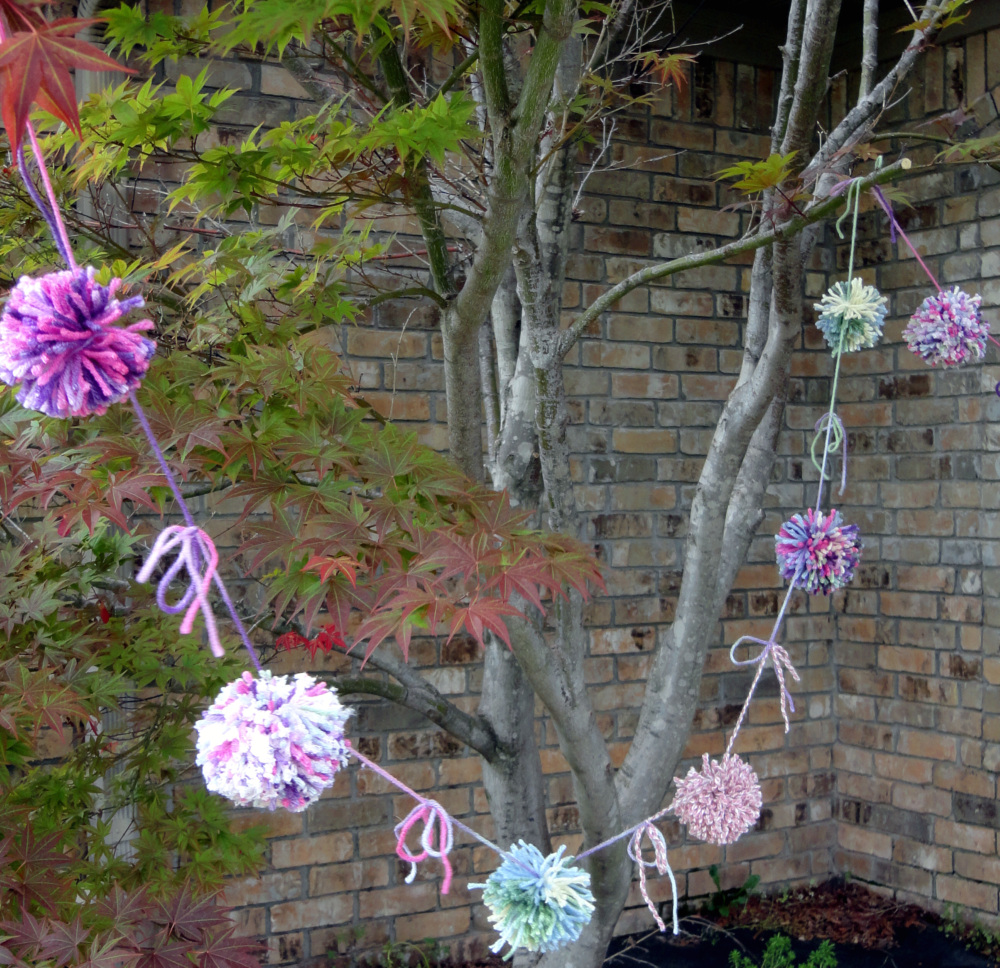 Until next time!  Happy Crafting!  🙂