Want to see a side by side comparison of handspun yarn made from hand painted roving or a carded batt?  It's something I have always wanted to do, but until recently, did not have all the equipment needed to see the difference first hand.  You may be asking "What the heck is a carded batt or hand painted roving, in the first place?"  Let's explore the difference!
CARDED BATT: (pictured below on left) a carded batt is fiber that is run through a Drum Carder.  Later this week, I will post more details about the Drum Carder and how it's used.
HAND PAINTED ROVING: (pictured below on right) named for the process of how the dye is applied to the fiber.  The professional dye, in liquid form, is applied directly onto the fiber using sponge brushes.  Roving is the strand of twisted and drawn-out fibers of cotton, wool, silk, etc. from which yarns are made.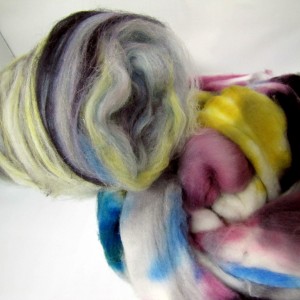 In this example, the roving is from a super soft, top grade Merino Wool.  I used 2 balls of roving, both from the same DYE LOT (in other words, dyed at the same time), both 4 ounces.
Last week I acquired a new piece of equipment…a Strauch Drum Carder.  Thrilled to have a new toy to play with, I stayed up way late on Saturday night carding and spinning.  Stay tuned later this week for pictures of the carder and much more on how it's used.
Let's look at the Carded Batt first.  Below pictured is the journey of the Carded Batt Handspun Yarn:

The end result is a yarn full of depth and intricate in it's structure.  It's a bit more muted in it's overall appearance.  Each individual strand holds a complexity unparalleled.  The fiber was spun onto 2 bobbins and plied through the spinning wheel to make a 2 ply yarn.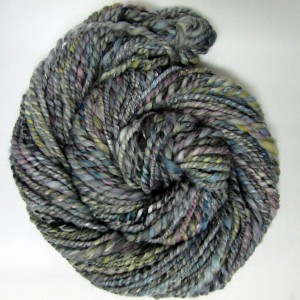 Below is the picture of the second hand painted roving used to make the yarn (remember all from the same dye lot as the above example).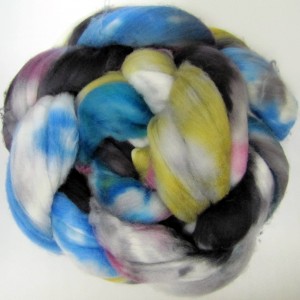 Now with this roving, it was divided in half, spun through the spinning wheel, and then plied together to make a 2-ply yarn. I wanted to make the exact same kind of yarn for a more comprehensive side by side comparison.  Below is the yarn: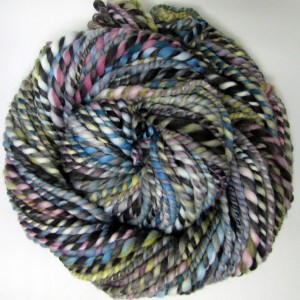 The colors are more bold and stand out more.  Honestly, I can't pick a favorite!  I love both looks and both outcomes.  The two skeins of yarn would be stunning if combined into a project or left separate.
When it all comes down to it, it's just your personal preference and what you are going to do with the yarn.  I tend to love the complexity of the blends and enjoy the variations of changing colors while I am knitting, but you really get that from both yarns.   To say one is better than the other would be impossible.
Hopefully, this at least helps you see the difference in the handspun yarn when it is made from hand painted roving or from a carded batt.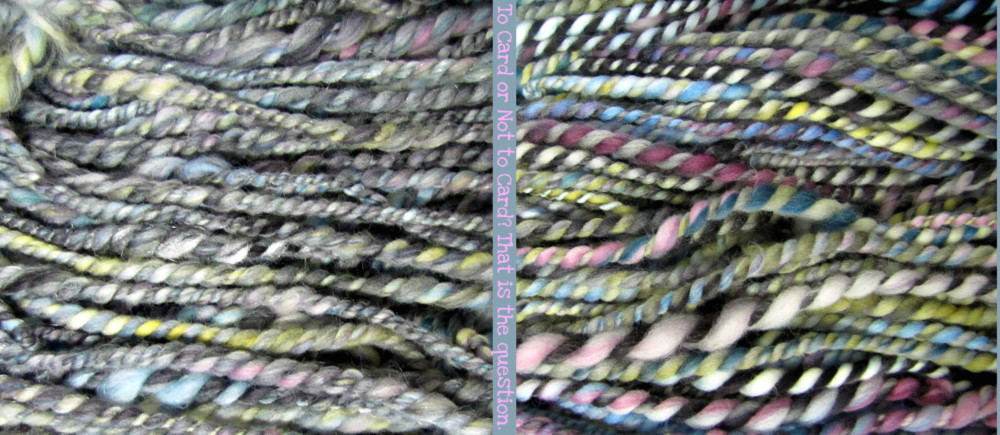 To card or not to card?  My answer?  Both!