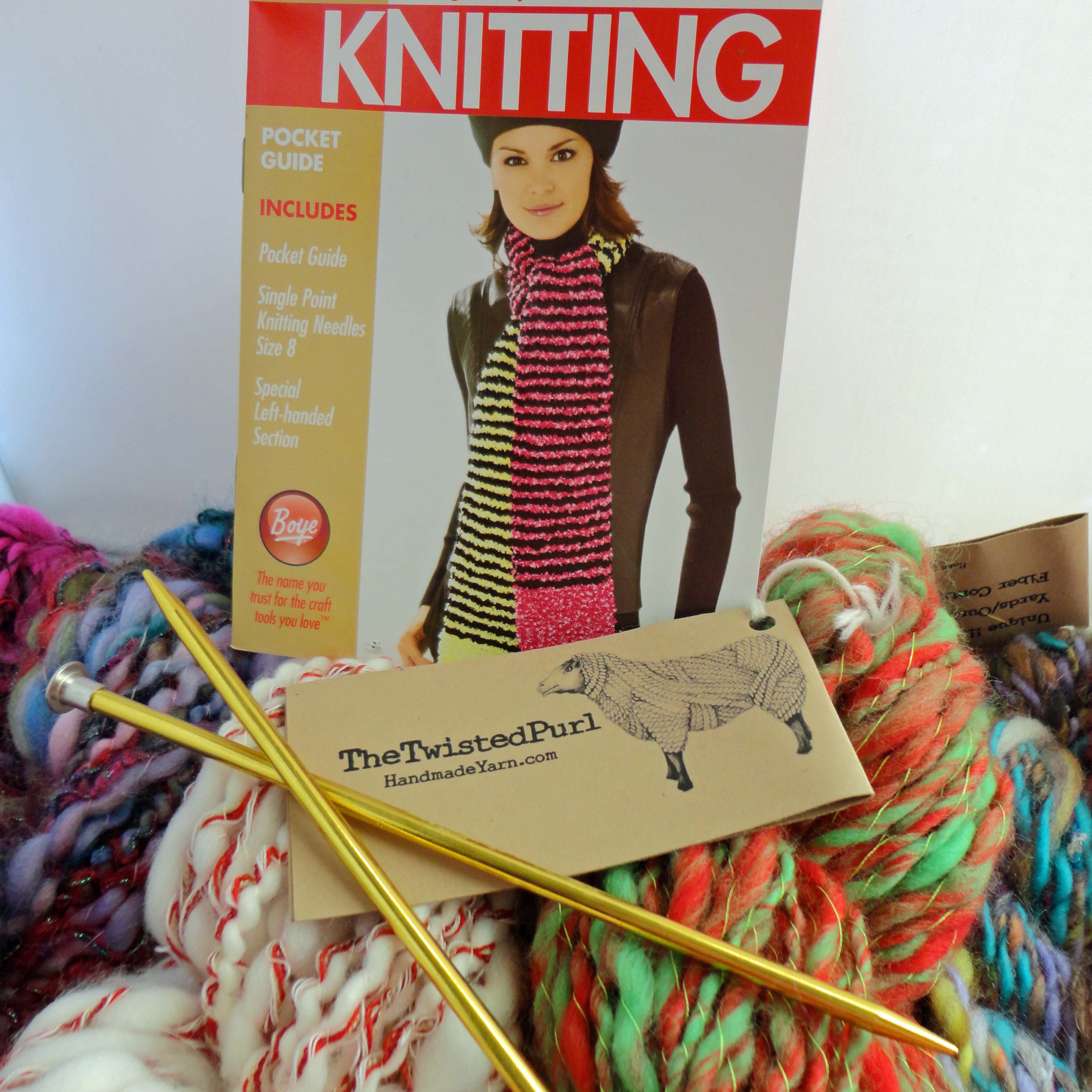 Happy 2014!!!
Let's celebrate the New Year with a new crafty giveaway! Most have made New Year's Resolutions and some want to get more crafty. Crafty resolutions are the best.
The Twisted Purl wants to help by giving away this little learn to knit kit.
I want to hear why handmade is important to you or what makes handmade special. Just leave a comment below for a chance to win.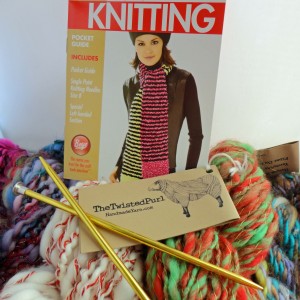 Our new shop has opened directly on our website too: Check out the items available in the shop by clicking here.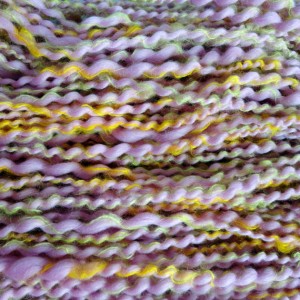 It's no secret I'm a big handmade fanatic. You'll find me at shows talking to people about their crafts and giving high fives to those who have embraced knitting and crocheting as a hobby.
I taught myself to knit only to find out, ironically enough, AFTER naming the business, I was twisting all my purls.  But, that didn't hinder my wish or ability to create. It's in my blood!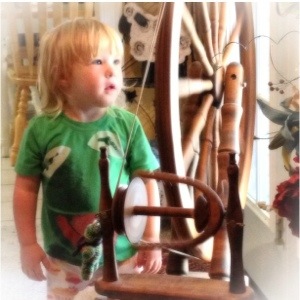 Because I'm such a fan of handmade and do believe everyone should have some sort of yarn craft in their bag of tricks, I love to pass on these little learn to knit kits. Giving them out at shows when I see a future yarnaholic in the making.
 Would you like to win your very own Learn to Knit Kit?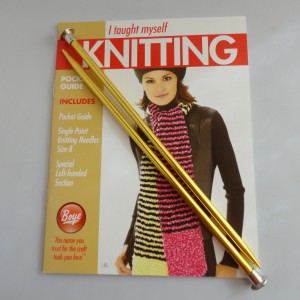 [box type="info" style="rounded" border="full"]Kit includes: Pocket Guide, Single Point Knitting Needles Size 8, with a Special Left-Handed Section[/box]
Learn a new skill or pass it on to someone you know would be a knitting rock star. 2014 is the year you tap into your creative side and learn to knit.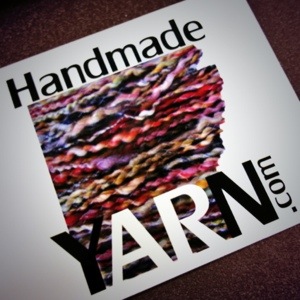 All you have to do is leave a comment below explaining why you love handmade or why you believe handmade is important.
For extra chances to win:
Like our Facebook Page and comment on the top pinned post
Join us on Twitter and  Tweet why you love handmade (be sure to mention  @TheTwistedPurl)
Pin it on Pinterest with @TwistedPurl in comment for an extra entry.
To keep up with all our upcoming contests in 2014 and to get coupons to use in our new online store, please join our Newsletter Mailing List.
Contest Details: Entries are accepted through midnight January, 11, 2014. A winner is announced on Sunday, January 12, 2014 on our blog and through our various social media outlets.  Some comments might be used in future blog posts. The winner will be chosen by random number.  No purchase necessary to win.  Good luck and happy crafting!!!