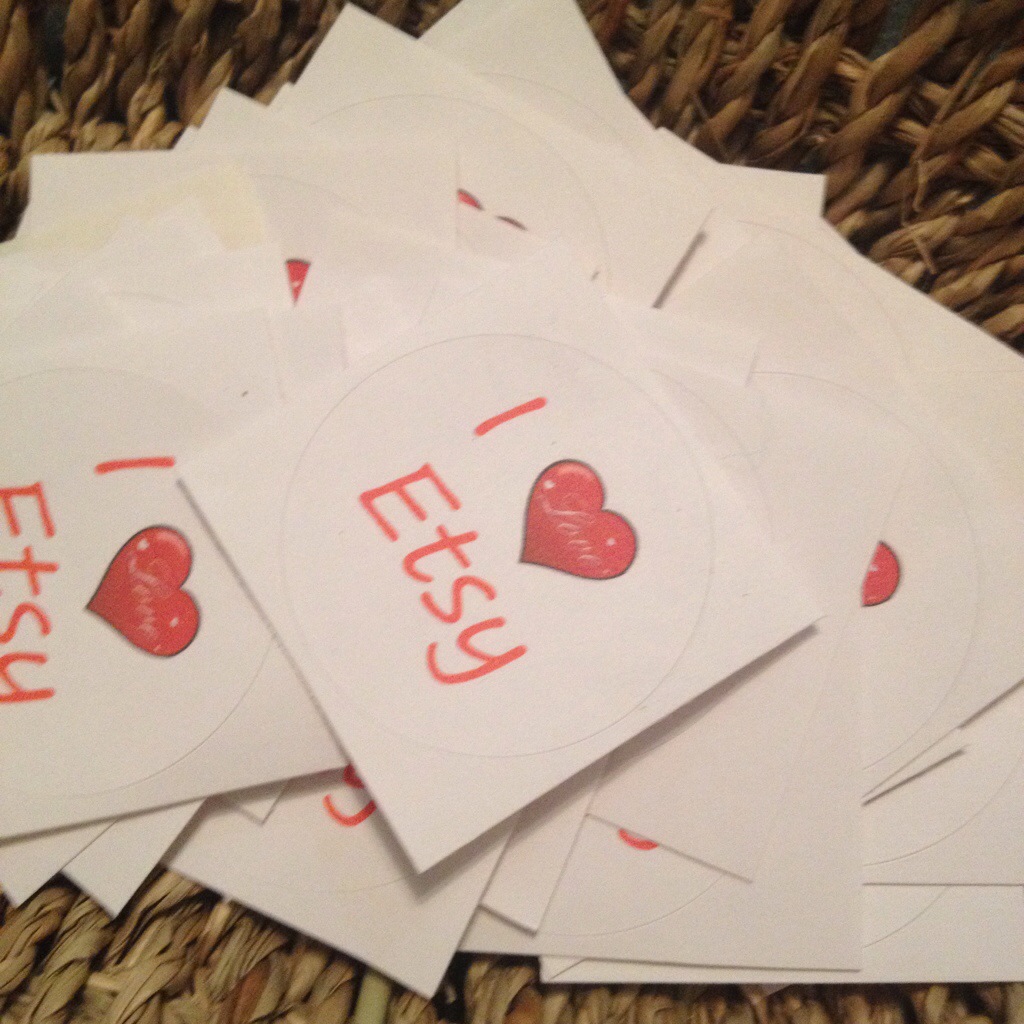 Stickers made by The Crafting Place
We are hosting an Etsy Craft Party this year in Conway, Arkansas and couldn't be more excited.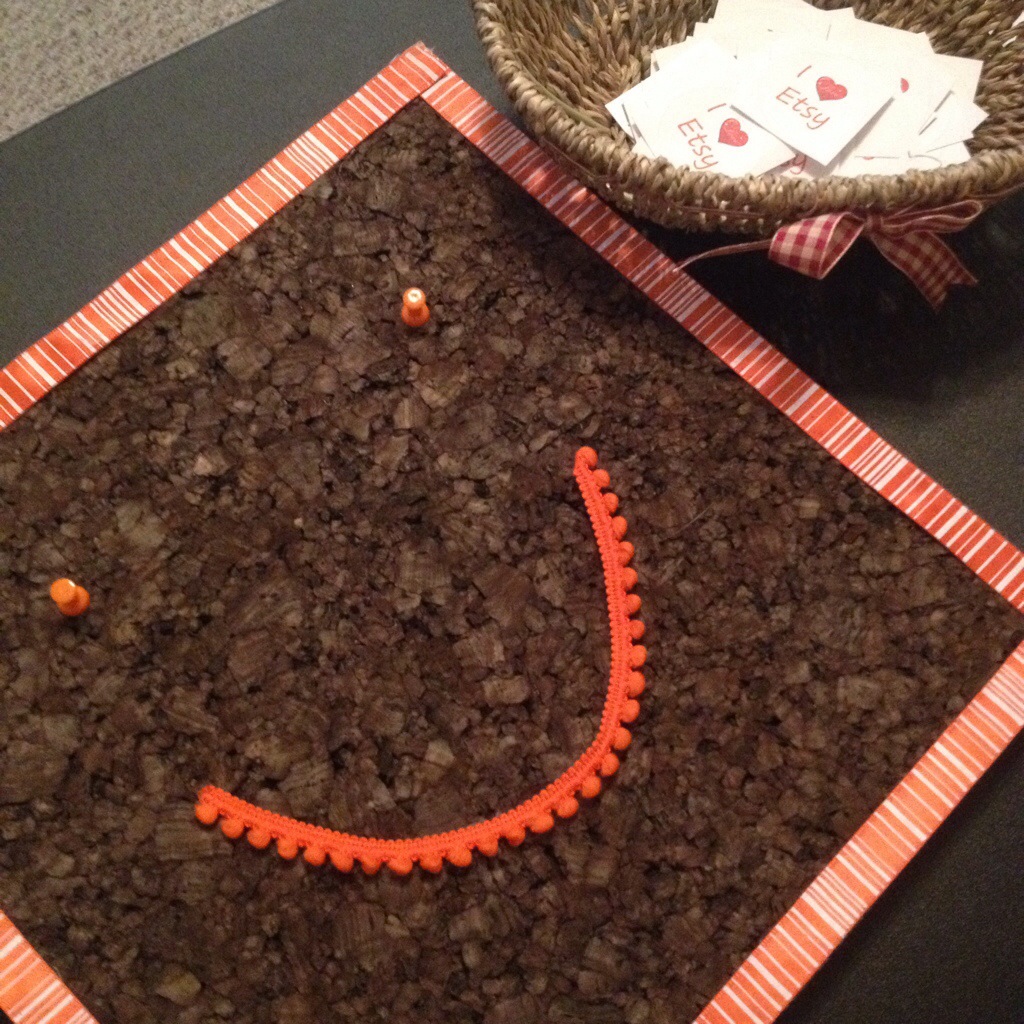 Wanted to created a space for our finished projects so we can photograph and tweet them out with all the other Etsy Craft Parties happening around the world.  This cork board is my solution.  From our local craft store, I purchased a set of four cork boards.  Glued two of them together.  Used a hot glue gun to attach a very Etsy-ish feeling ribbon around the edge.  Added a tack with a stylish paperclip to the center.  Finished with the @Etsy and hashtag for the event #CraftParty in the corners.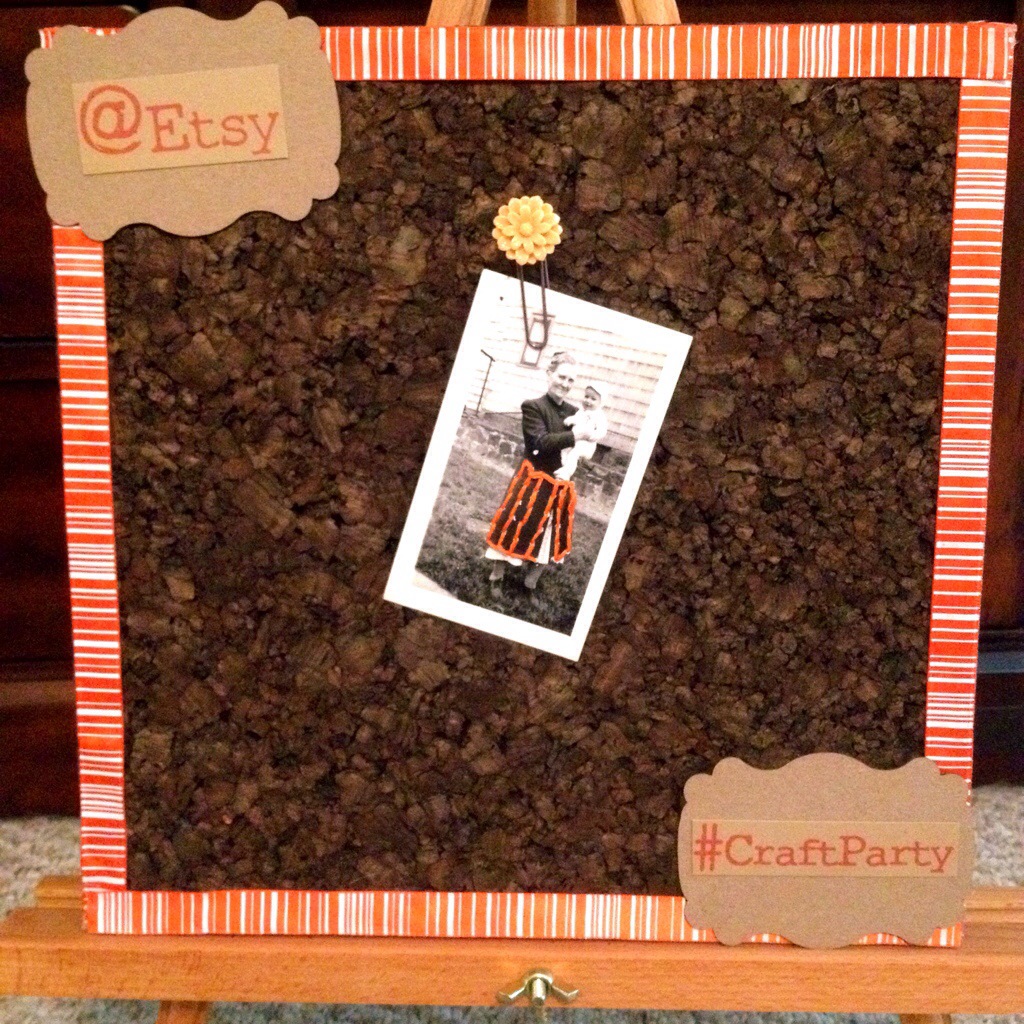 Now finished, the board is on an easel and is the perfect spot to show off all our #CraftParty photo embellishment creations.  Follow us on Twitter and Instagram during the event to see all the creations on June 6th, 2014.  Follow the hashtag #CraftParty to see all the worldwide creativity.  If you are in our area, come join in the fun at The Locals on 1024 Van Ronkle, Conway 72034 starting at 6 PM.