In the News: The Twisted Purl Handmade Yarn Entrepreneur, Social Media Expert, & Felted Soap Queen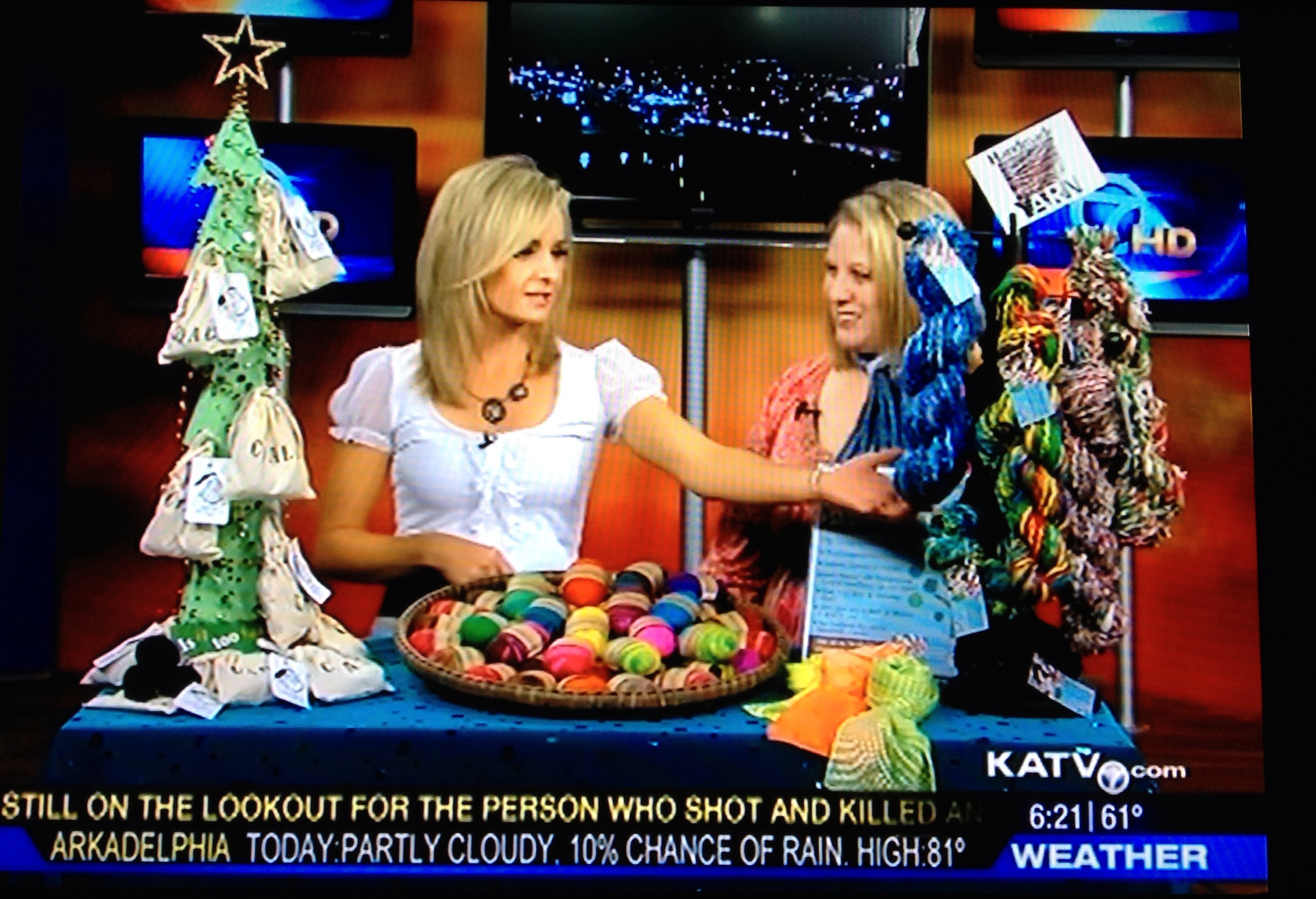 Cyndi Minister, owner of The Twisted Purl, as seen on KATV Daybreak, Good Morning Arkansas, KARK, and KARN Talk Radio.  The Twisted Purl has been in many newspaper articles and online media sources as well.
The Twisted Purl has attended many large shows and festivals.  The more popular events have been the Knit and Crochet Show of America in Minneapolis, Shelburne Art and Craft Show in Vermont, and Toad Suck Daze in Arkansas.
Products made by The Twisted Purl include handmade yarn, felted soaps, wool felted dryer balls, and other handmade fiber creations.  Products sell in retail stores worldwide.
 THE TWISTED PURL RECENT PRESS:
May 20,2013-MaitriBath & Body
MEDIA INFORMATION: