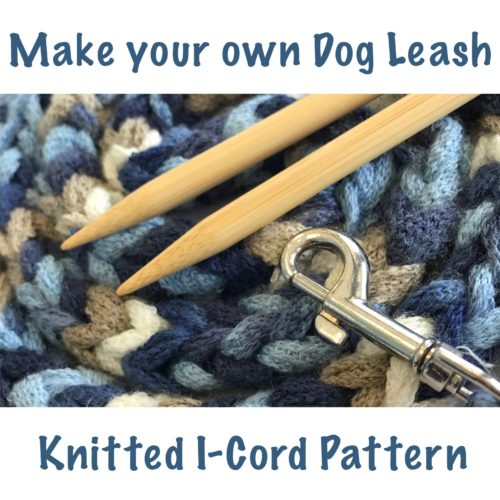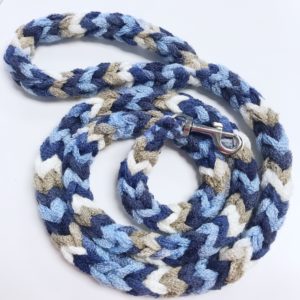 Make this simple dog leash with two double point needles and a super bulky weight yarn.
Loki's Leash
The leash is made with an I-Cord. You will NOT be turning your work like you would during flat knitting.  Instead, at end of each row, slide stitches from left hand side of double point needle to right hand side, With the other double point needle, knit stitches like normal. This is a way of knitting in the round.
Fun Fact: the I in I CORD stands for idiot because it's that simple! 
Materials:
Bulky Weight Yarn
Two size 11 Double Point Needles
Gauge: Not important
TO MAKE:
Cast On 3 stitches onto a double point needle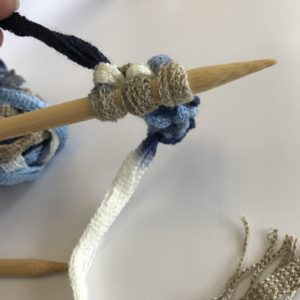 Slide cast on stitches from left side of needle to right (your working yarn will be in the back on the left hand side of your stitches)
Knit the first stitch on needle with your working yarn. Knit across row.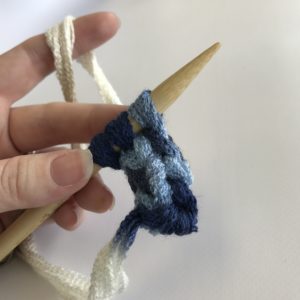 Slide stitches again from left side of needle to right.
Repeat until your i-cord measures 64 inches
Bind off stitches
Cut working yarn leaving apx 10 inches of yarn
FINISHING:
To create handle measure 14 inches from top of rope. Attach tip of rope using remaining tail at the 14 inch mark.  Weave tail through rope until it securely makes a sealed loop.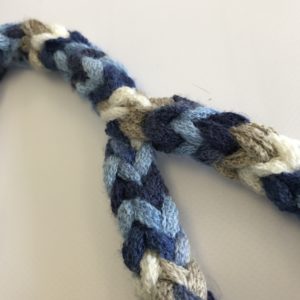 Attach dog leash clasp on other end.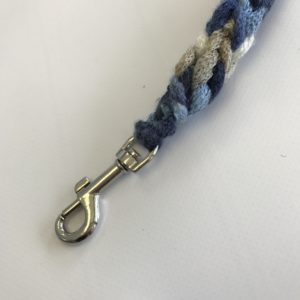 We'd love to see your leashes! Please share your creations with us on Facebook or Ravelry.