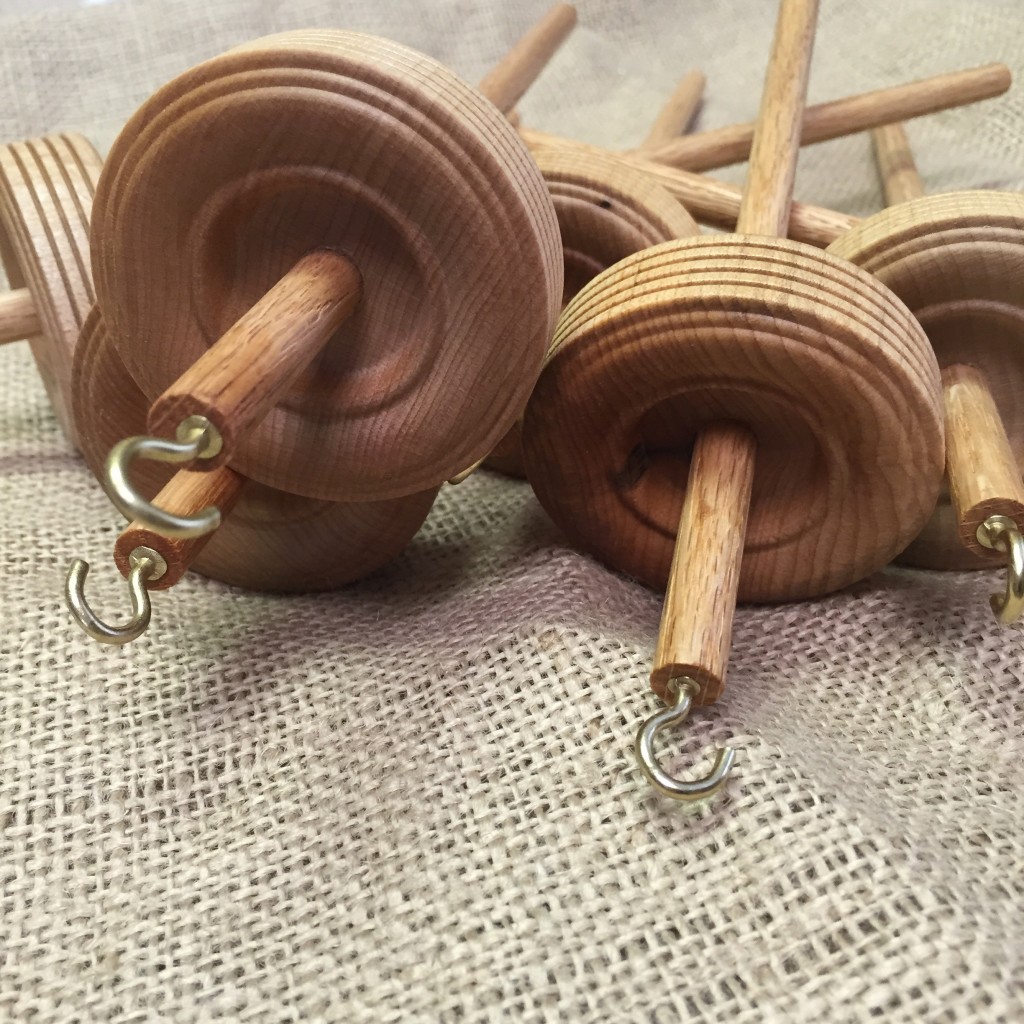 If you have already purchased a Drop Spindle Kit from one of our shows, thank you, and I am so glad you are here. If you want to buy a kit or a top whorl drop spindle, check them out on this page.
Warning: Using a Drop Spindle is Addictive
It will be fun, but when you are first starting…yup it is a bit difficult! It's a lot of precise movements working together in a beautifully synchronized dance that creates handspun yarn through your drop spindle. There's spinning the drop spindle, drafting the wool, making sure the dang spindle is still spinning…and oh crud, is it now spinning the wrong way? Argh!!!
When I started, I threw my drop spindle across the room, moaned, gripped, drank wine, cried, but kept on trying. The husband asked why on earth I was torturing myself. It took me a bit, but once it clicked it was like such the "Ah Ha! Moment". I got it and so can you! And let me tell you, there is no better thrill then spinning your very first skein of yarn. Just stick with it and you'll get it. These resources at the bottom of the page will help you out!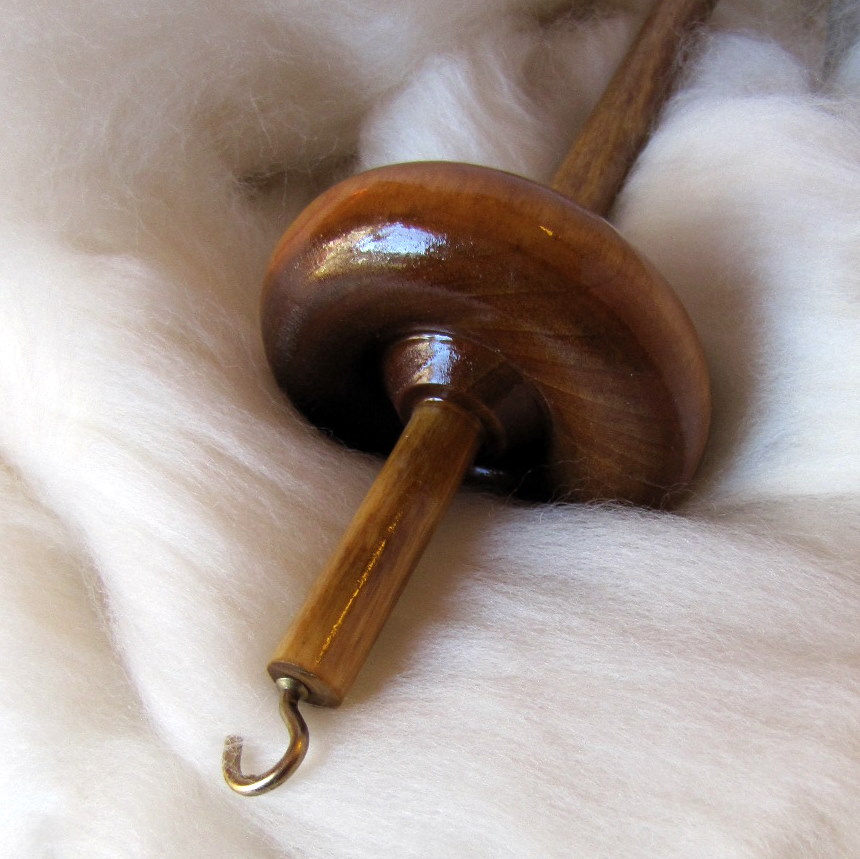 Drop Spindle Kits:
PURCHASE A LEARN TO SPIN KIT: Kits include Top Whorl Drop Spindle, 2 ounces of Natural Corriedale Wool fiber, Coupon for Future Fiber Purchase. $18 (includes shipping)
PURCHASE A DROP SPINDLE: Individual Top Whorl Drop Spindle. Spindle weighs about 2 ounces. The whorl is 2 1/2 inches with a 12 inch stick. Great starter spindle. $10 (includes shipping) Please click here to purchase a drop spindle.
Looking for spinning fibers? We have hand painted roving, carded batts, and a variety of other spinning fibers available in our Etsy Shop. They tend to sell fast, but more are often added. CLICK HERE TO SEE WHAT'S AVAILABLE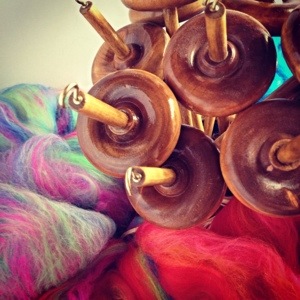 LEARNING RESOURCES:
We are working on a few tutorial videos for you. In the meantime, please visit these links to learn step by step instructions on how to use your new drop spindle and wool. Please let us know if you have any questions!
Drop Spindle Spinning by Spinning Daily Excellent PDF (Sign in with Email to Download)
Spinning with a Drop Spindle by Joyofhandspinning.com
Drop Spindle Basics by Abby Franquemont
Wiki: How to Spin with a Drop Spindle
Tons of Videos You Tube Search: How to Spin with a Drop Spindle