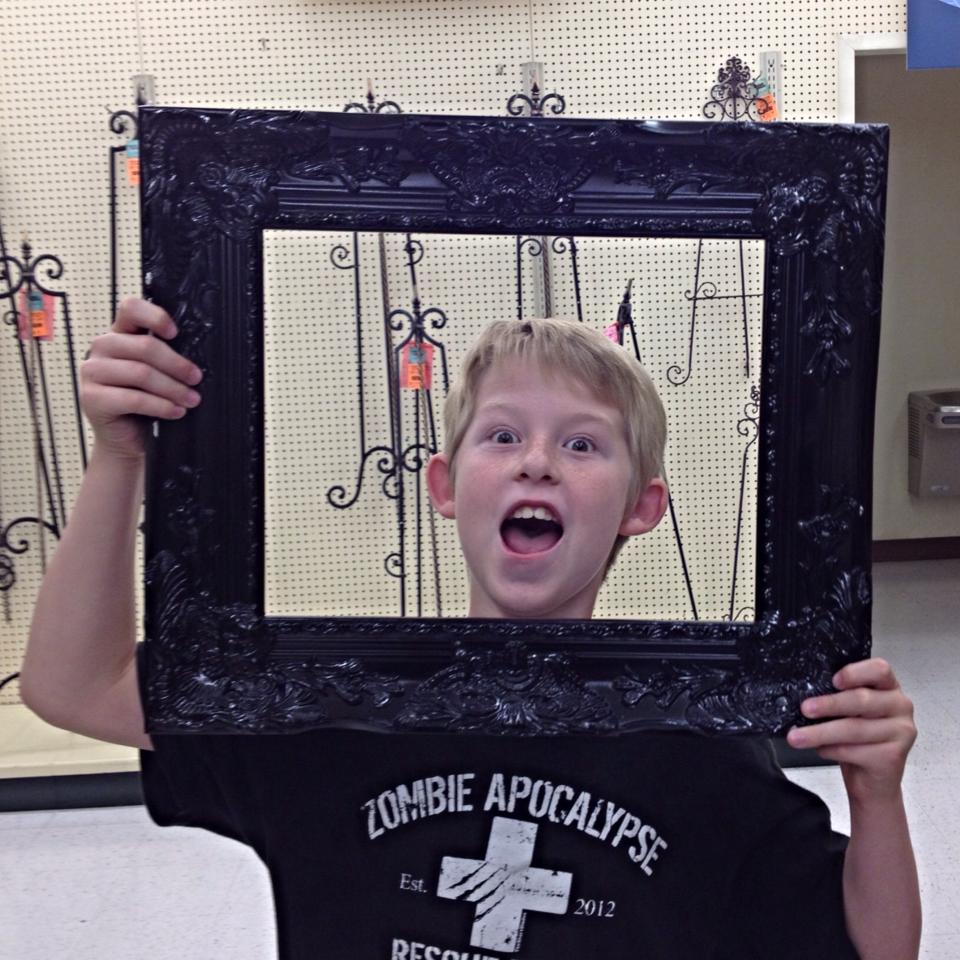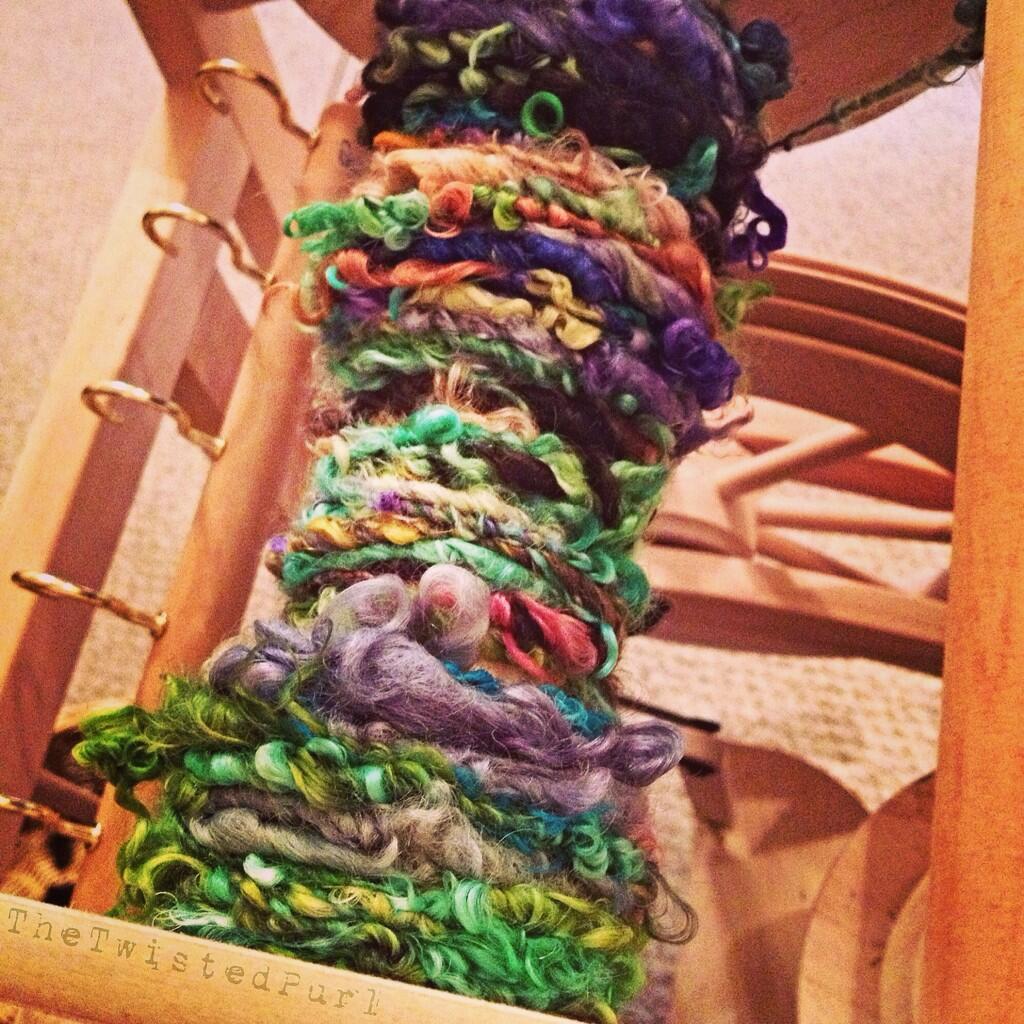 Here's the fiber from yesterday's basket posted being turned into a textured handmade yarn on my spinning wheel. The fiber is from Namaste Farms.
Interested in seeing the basket of fiber from yesterday's post then Click Here.
It's been a fun spin so far.  It's going to be hard to let go of this one!  I'll be sure to post the finished yarn as soon as it's done.
Today is also my son's birthday.  He's 11 years old!  Crazy how time flies.  Just seems like yesterday we were heading to the hospital full of anticipation about what the joys of motherhood would hold.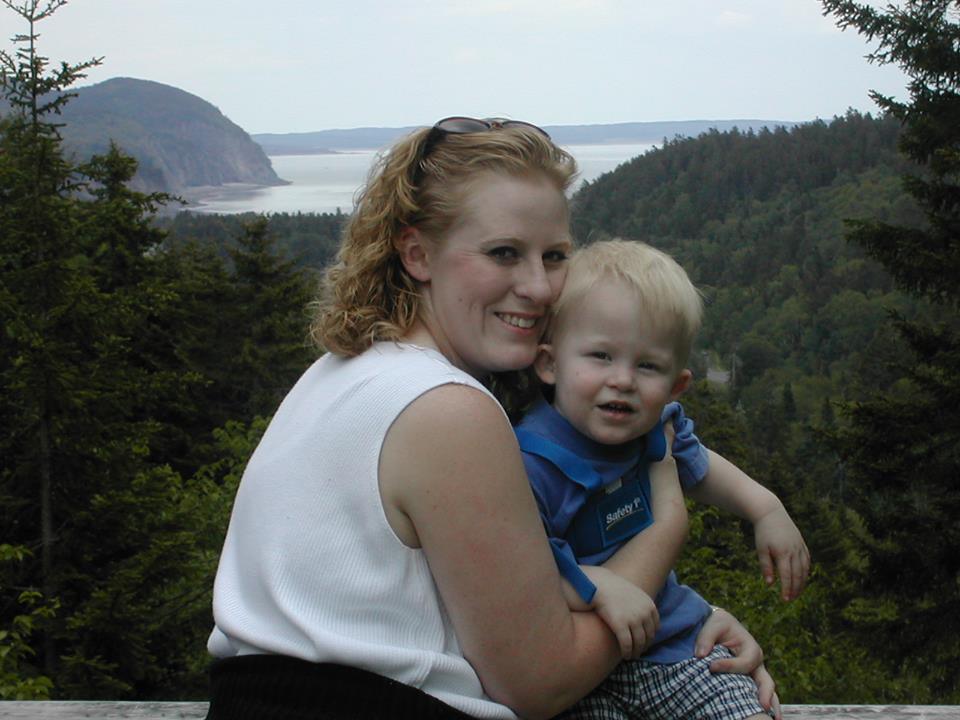 Above is a picture of me and Austin from a 2004 summer trip to Maine.  He's very easy going and always ready to make you smile.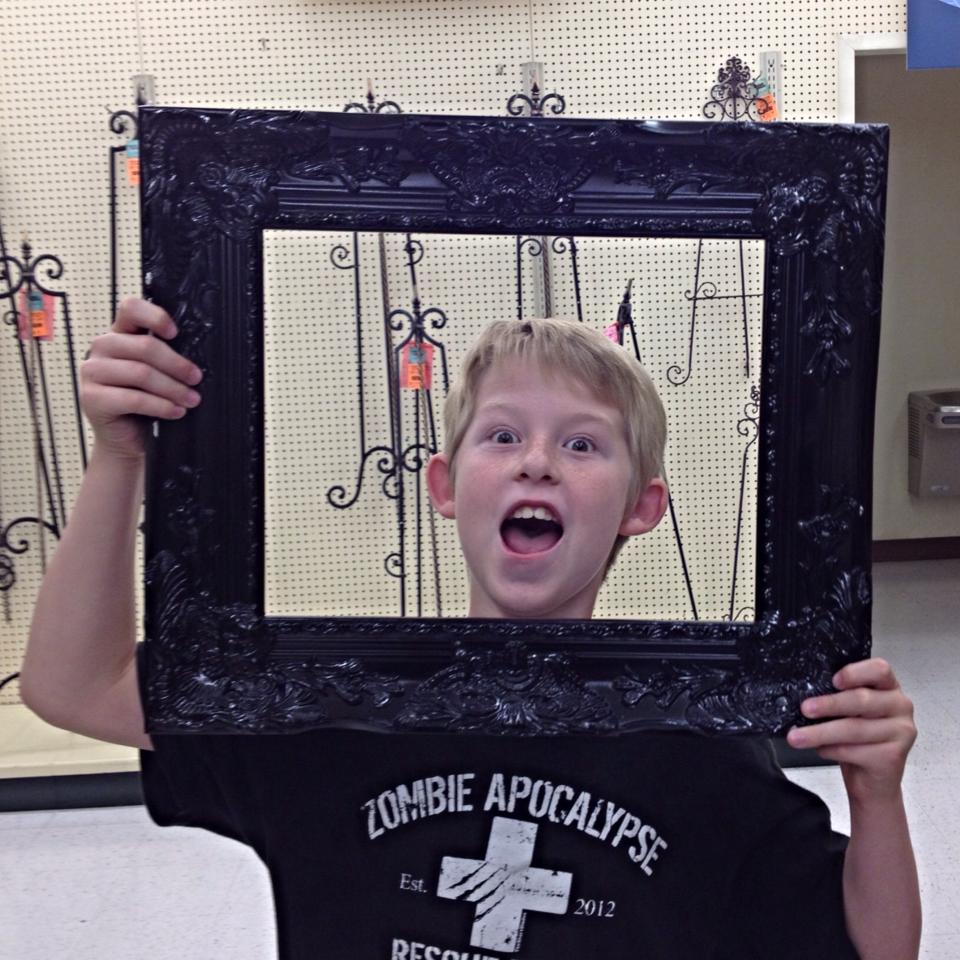 See, bet you smiled.  Got to love that goofy boy.  Happy Birthday Austin!