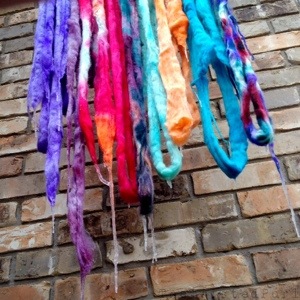 This week was full of lots of fibery fun.  Zoe is back to finish her internship and a brand new intern, Kate, started too!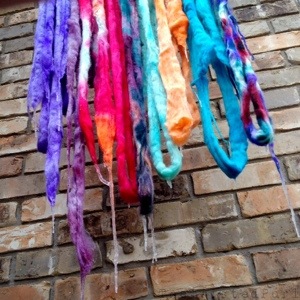 Thursday was FREEZING!  Zoe and I dyed fibers.  Within minutes the hot steaming fiber, hanging up to dry, turned into fibercicles.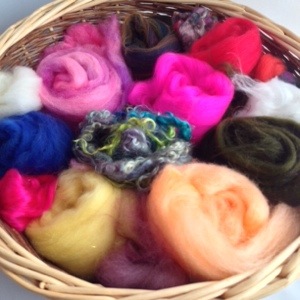 Also, I made a couple new yarns.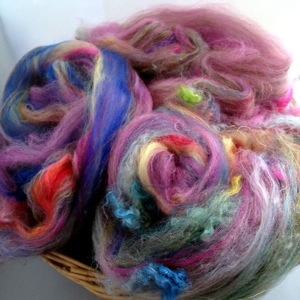 Finished Handspun Yarn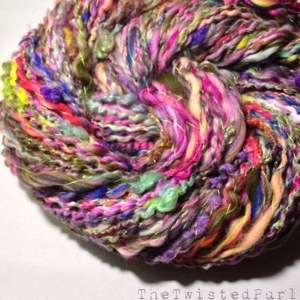 One more made this last week too!  This one was a demonstration for Kate to show her how the drum carder and spinning wheel work.  Here's the basket of fluff: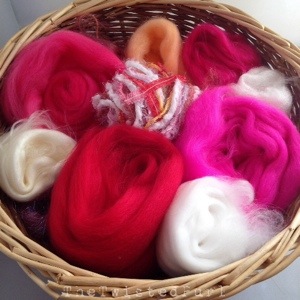 Because I was sharing the process with Kate, I missed taking a photograph of the carded batt.  Below is the picture of the finished yarn: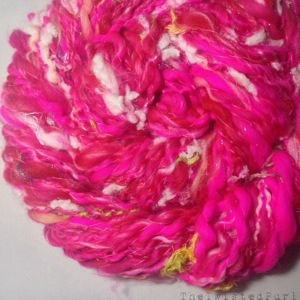 Lastly, the week was full of lots of new felted soaps: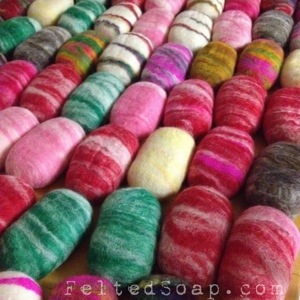 Sorry for all the pictures and few words, but this week was crazy busy!