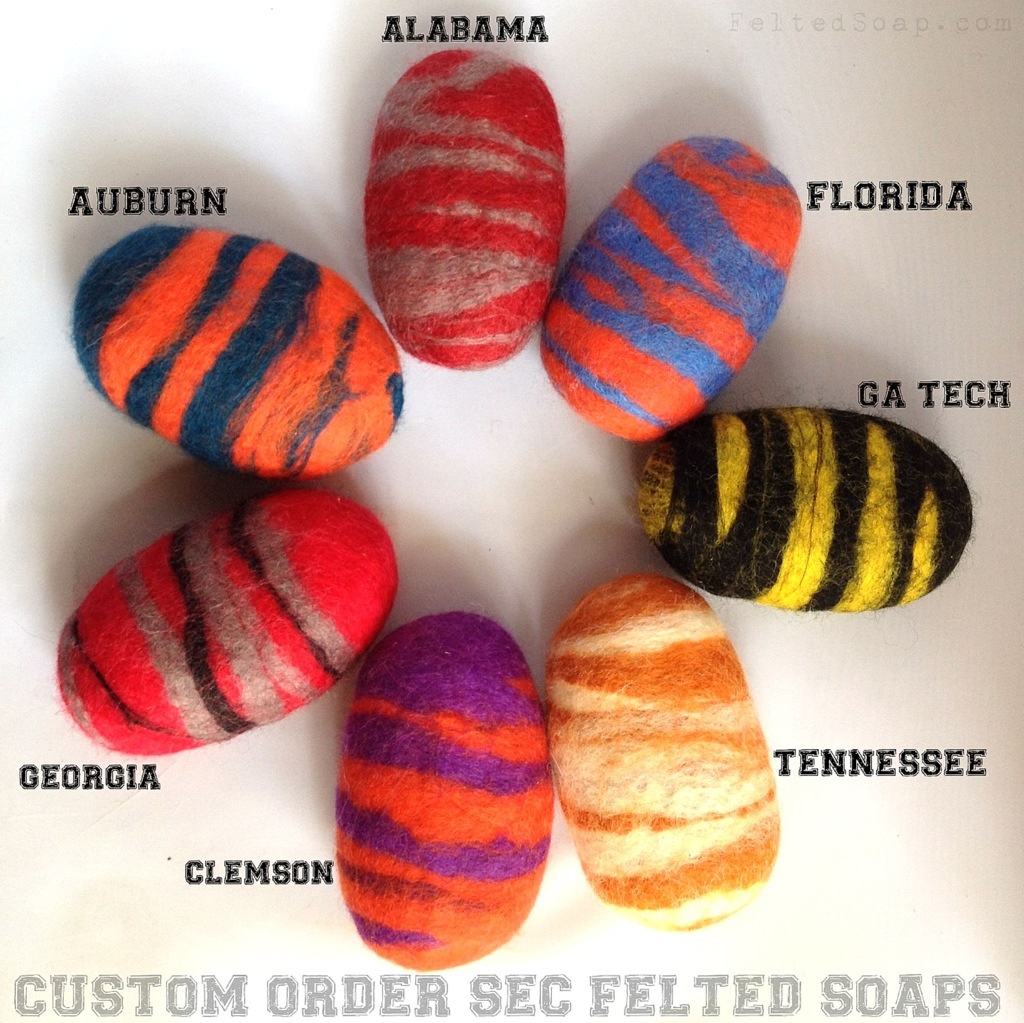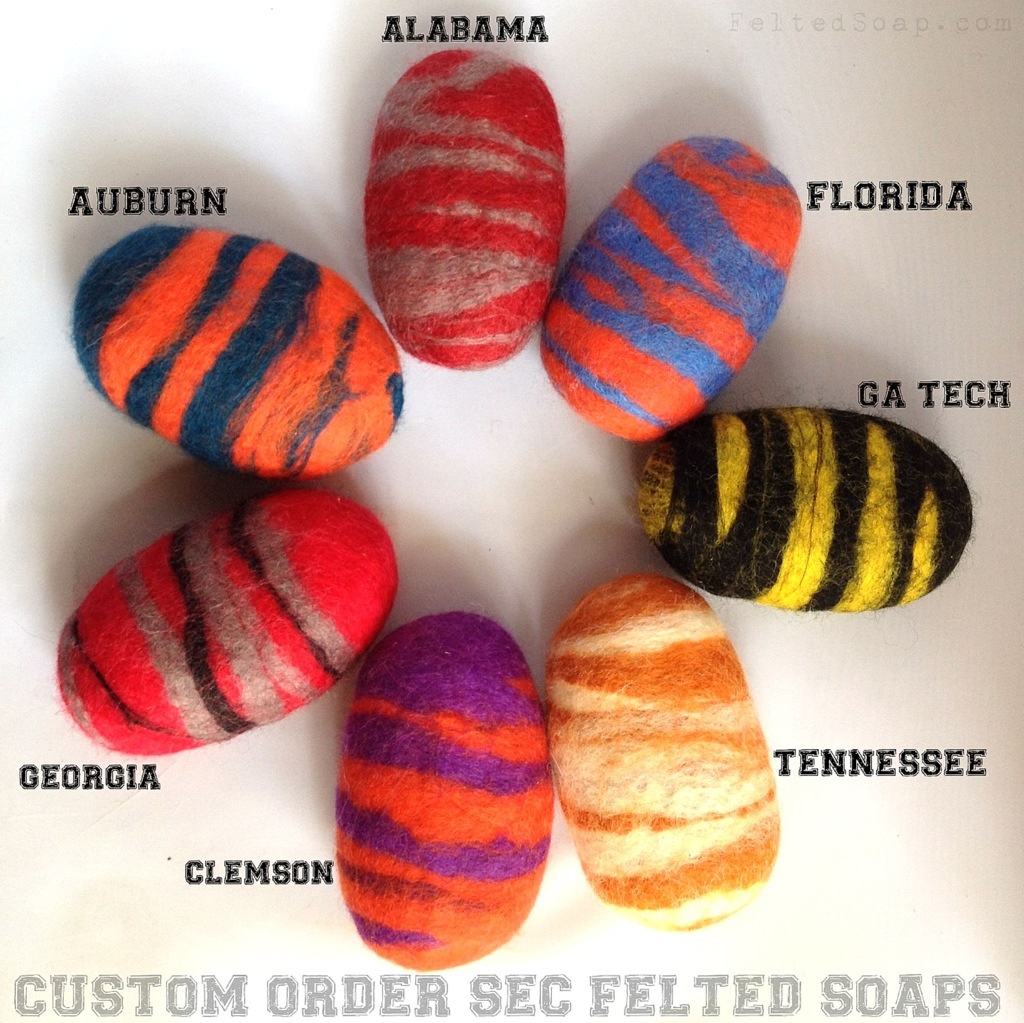 28 Days until College Football starts and one of our Retail Stores, LilyBeth's, in Georgia is getting ready! The owner recently custom ordered these 7 SEC college teams represented in her next Felted Soap order. SEC colleges included were Alabama, Georgia, Auburn, GA Tech, Florida, Clemson, and Tennessee. She left out my favorite SEC team, Razorbacks, but that's okay. 😉
Custom orders for our felted soaps are always available! Just remember, a custom order will take a day or two more than normal, especially if I need to dye the fibers to match your request.
Want to learn more about our Felted Soaps? Please click here to learn more about Felted Soaps offered from The Twisted Purl.