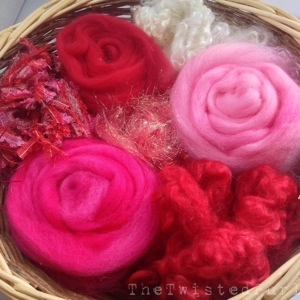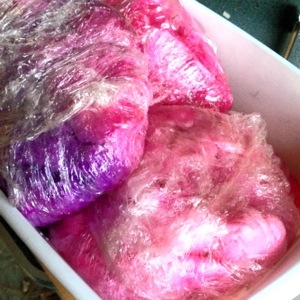 I had a massive dyed day the other day and guess what the major color theme was?  Yup!  Cupid just came along and puked pink all over the studio.  With Valentine's Day coming up and spring just around the corner, it was time to bust out the pink shades. Here are the fibers hanging up to dry: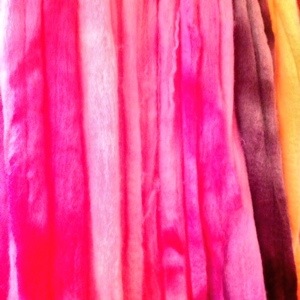 Once dried, I blended a few of the colors together with both more reds and some yellows and created these carded batts: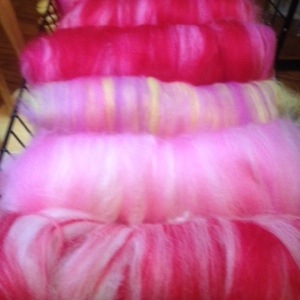 From the card batts I felted a few soaps.  Retail Stores want Valentine's Day Soaps for their stores.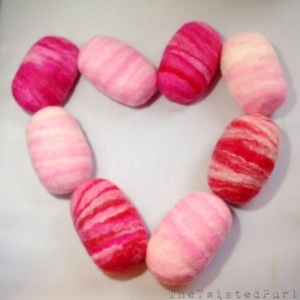 Giving soap to a loved one is a funny thought for the holiday of love.  They do make excellent teacher, family, or co-worker gifts.  Unless you need to tell your significant other they stink or to clean up their act….then by all means! Felted Soap is the perfect gift. 😉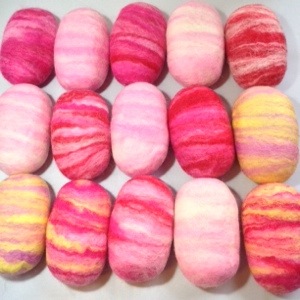 With the freshly dyed pink fibers, I also created a new "Fluff to String" handspun yarn.  Here is the basket of fluff: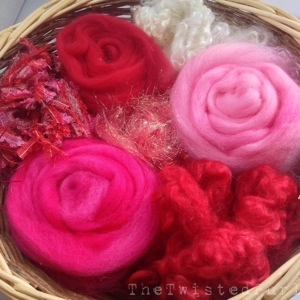 The Carded Batt: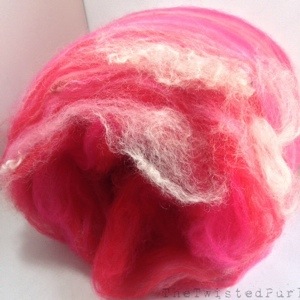 The Finished Handspun Yarn: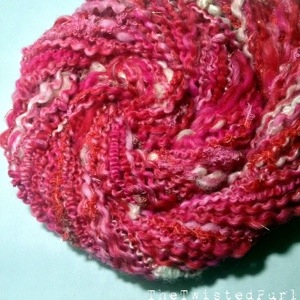 This yarn is now available in our store. Check it out!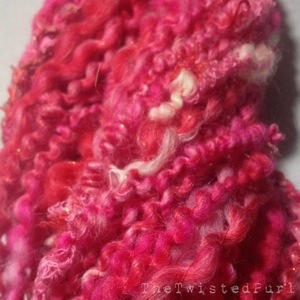 What are you up to for Valentine's Day?  Do you have lots of crafty things in store?  I'd love to hear all about it. ♥