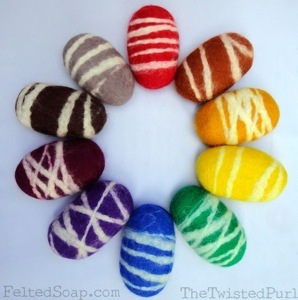 Just a quick peek into the last couple weeks and a look ahead at lots of fun in store for The Twisted Purl.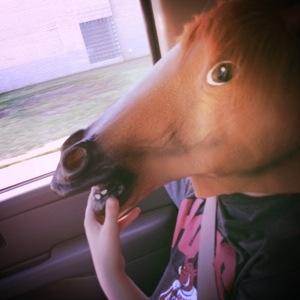 Above and below is my son wearing his goofy Horse Mask.  This boy loves to make folks laugh and this horse head just has me rolling!
The Twisted Purl is excited to be a part of the brand new establishment in downtown Conway called The Locals.  It will be the go to place for coffee, handmade local items and produce, live music, workshops, and oh so much more!  The closer we get to opening, the more information I'll share. But for now, please go to TheLocals.be to learn more!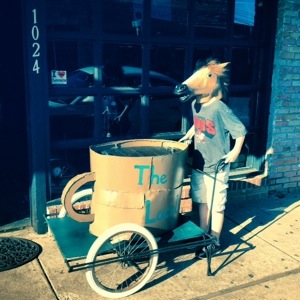 On the Felted Soap Front:  I've started making our super popular Christmas colors for retail stores and my upcoming shows.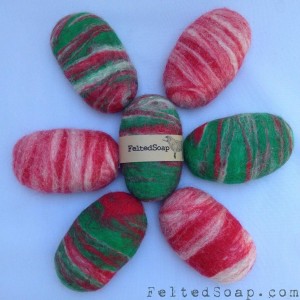 Please be sure to order early!  The closer to the Holidays we get the busier it is and shipping tends to take a bit longer. The soaps make excellent teacher and co-worker gifts. They also fit quite nicely in a stocking. 😉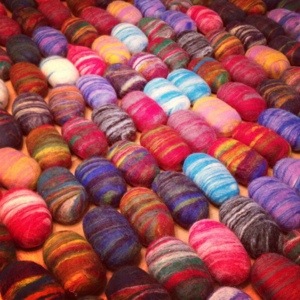 Shhhhhh!  I've been playing around with a new scent for the soaps and will be testing the market this weekend.  A new fresh clean scent may be replacing our Oatmeal and Almond soon, but I'll let our customers make that call.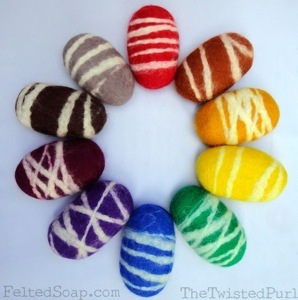 Speaking of this weekend, come out and see me at the Main Street Food Truck Festival in downtown Little Rock. 
If you mention you read this on my website, I'll have a little free goodie for you!
Look for The Twisted Purl tent.  It'll be hard to miss me spinning and chatting up a storm (but hopefully there will be no storms!).  I'll be the one with tons of yarn made by hand right here in Arkansas.  Stop by and say hi!  There will be a ton of amazing Etsy Little Rock Vendors, music, yummy food trucks, and beer.  So come hungry and leave happy!!!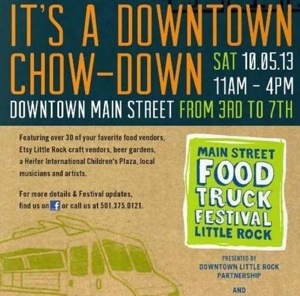 Our popular weaved scarves are once again available in our Etsy Shop.  It's easy to order a custom scarf.  Just simply pick out any yarn you see in our shop (or even one you see me making on Facebook) and I'll turn it into a scarf like the one below.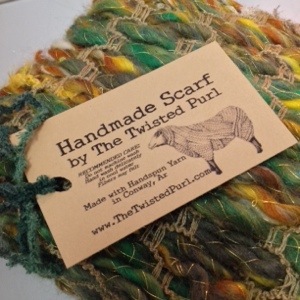 In handmade yarn news:  I've signed up for a spinning competition next week called Spinzilla.  I'm going Rogue and seeing how many yards I can spin between October 7-13th.  I'll be sure to share all the new yarn and post pictures of the Spinzilla adventure.
Hope you are having a wonderful week and hope to see you at the Main Street Food Truck Festival on Saturday!