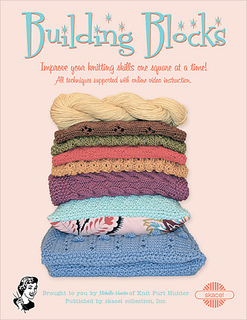 Starting in the month of September, over the next year, we're embarking on a fun, knitting journey.  Meeting four different times a month, the Build a Block class will enrich your knitting skills as you learn new techniques.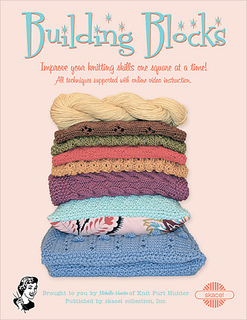 Each month we will be knitting one block from the Build a Block book by Michelle Knit Purl Hunter. At the end of the year, you will have enough blocks to create this amazing afghan.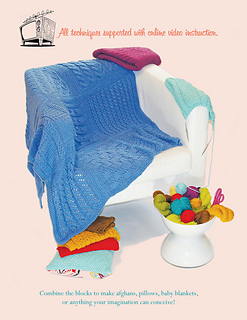 You only need to attend once a month, but please feel free to come more often!
MONTHLY SCHEDULE:
First Saturday 10am-12pm
Second Wednesday Morning 10am-12pm
Third Friday Afternoon 4pm-6pm
Fourth Tuesday Night 6pm-8pm
Please check our monthly calendar for times and be sure to sign up for our Newsletter to get monthly updates and schedules.
Below is the explanation from Michelle's website:
"Every pattern in the "Building Blocks" book focuses on the development of a skill while knitting a lovely square. Each square, or block, builds upon the skills learned in the previous patterns, giving knitters more confidence, knowledge and skill. At the completion of the series, the reward is an abundance of knitting know-how along with 12 gorgeous blocks to assemble into a sampler afghan."
Sign up in the shop to pay for book and supplies and join us as we learn new skills and have fun building blocks.  Questions?  Please contact us with the subject Build a Block Class.  Thank you!