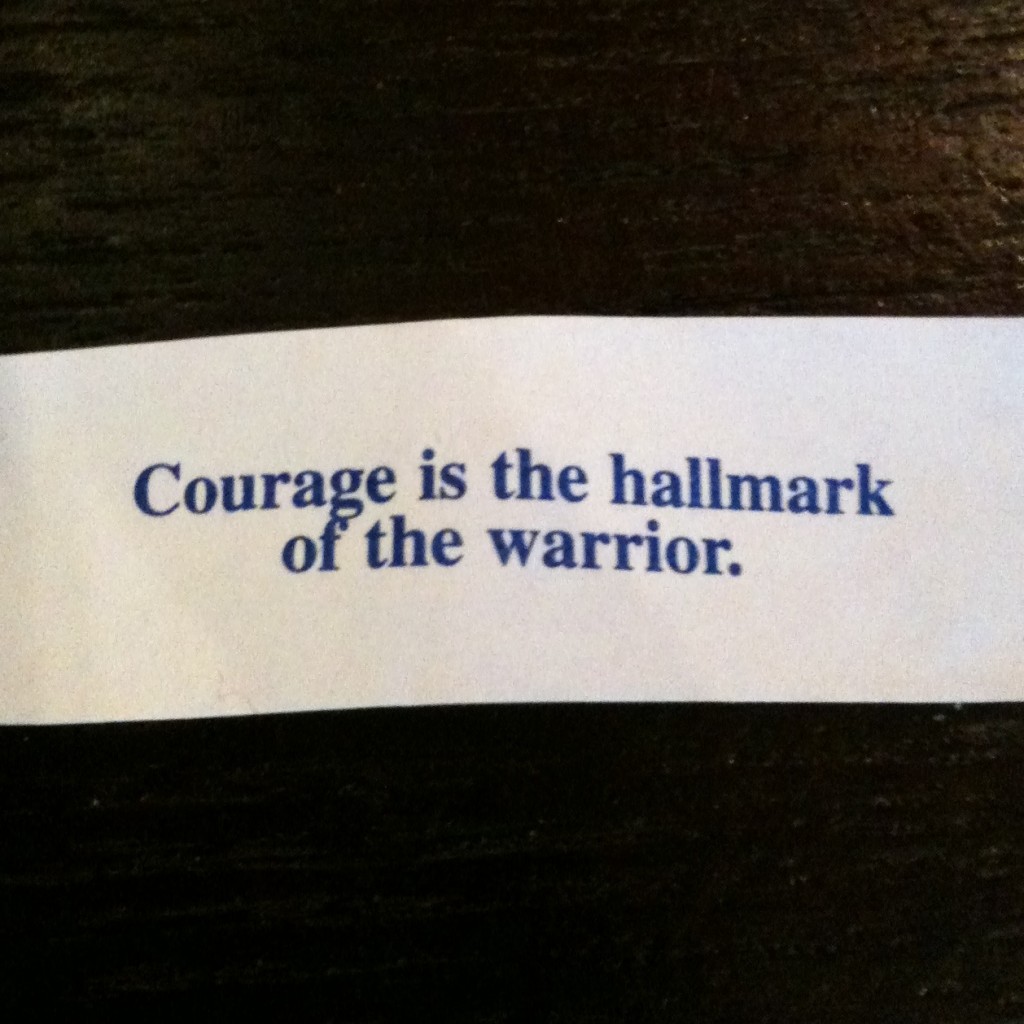 The very first week of the Biggest Loser Arkansas competition is done!  What a week!!!  I've worked very hard, pushed my body much farther than I ever thought it could go, and have results to show for it!
August 31st, 2011 we met Allen Maxenberger at the 10 Fitness on Highway 10 in Little Rock to be weighed in.  *gulp*  This was the moment of truth.
I WEIGHED  239.8 POUNDS; FAT FREE MASS OF 119.2 & FAT WEIGHT OF 120.6.  MORE THAN HALF MY BODY WAS FAT!!!  (50.3%) TO BE EXACT.  YIKES!!!
Apparently, there was much work needing to be done here.  Let me tell you a bit about my lifestyle before this competition.
I would wake up, and have 2 or 3 cups of coffee with a large splash of French Vanilla Creamer.  I'd sit on the computer, or in front of my spinning wheel all day long.  Snack here, snack there…but never really eat a meal until my husband and kids all got home (now this could be as late as 8:30 at night).  We would eat a HUGE meal…a lot of the time it would be pizza, something prepackaged, or a drive thru because I was to tired to prepare something myself.  TOO TIRED???  WHAT ON EARTH WAS I DOING????  Oh, yeah….getting fat!
Boy, has my life changed in just one week!!!
THE WORKOUTS
The workouts are hard and easy.  We meet with Allen and his son Max, most days.  They put us through about 30 minutes of strength training on different circuit machines.  Some of it is very hard (the arms) and other parts are a  bit easier.
I have been very proud that I haven't cursed, yelled, or cried, yet.  You know, there are 9 weeks to go still!
Max takes lots of videos of us during our strength training, so I am sure some of those are bound to surface.  One small disclaimer, my arms are weak and those machines hurt!!!  AND if the video of me trying to stand on the ball comes out….well "Grace" has never nor will it ever be my middle name.  I apologize in advance to those who stand next to me in Zumba.
On a serious note, Allen said one thing the day he gave us our diet plans that I have taken to heart.  "No one has ever won this competition who put in less than 2 hours of cardio a day."  That has been my goal to attain since the words came out of his mouth.
Two Hours of Cardio a Day!  WHAT?!?!?!
So, yep…that is what I have been aiming for.  Now, at first I hated the Elliptical machine with all the hate a person can have.  Now Elli's not so bad.  This is what I do most days.  Now I started just 15 minutes on each machine…but I'm building momentum.
30-45 minutes on Stationary Bike
30 minutes on Elliptical Machine
60 minutes on Treadmill
THE DIET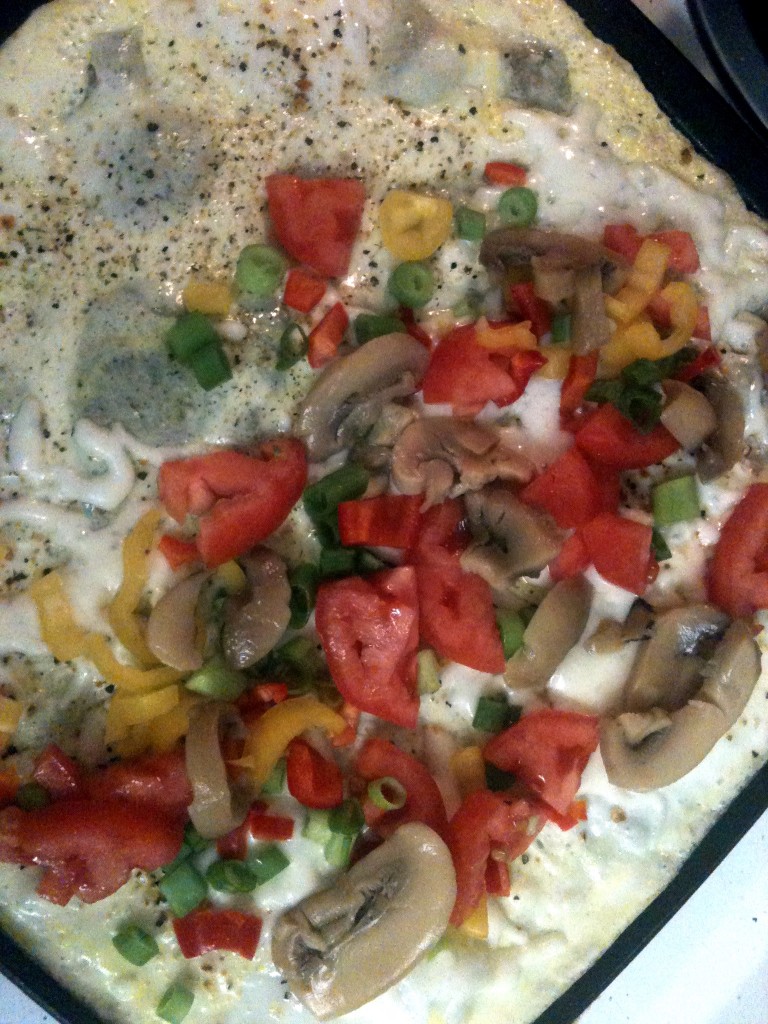 I already typed the diets all out and really don't want to do it all over again, but will just link them here:
Biggest Loser Arkansas Diet Plan Given by AMAX Fitness
Biggest Loser Arkansas Approved Food List
The food has been amazing!  I've really been loving it.
Basically, I wake up, have an egg white omelet and an English Muffin (with a little bit of jam).  I have a piece of fruit at about 11am.  I eat a big salad with lots of salsa and chicken or pork tenderloin (whatever was left over from the night before).  Sometimes I make a small baked potato to have with lunch too (top that with salsa NOT butter or sour cream!).  Have another piece of fruit (or raw veggie) in the afternoon.  End the day (before 8pm) with baked Pork Tenderloin, Chicken Breast, or some sort of Fish.  Add a green veggie (most of the time steamed) and a big green salad.   That's it in a nutshell!
Now, I was told we should have one spurge meal, and I did this Saturday.  After EcoFest, we went to Cactus Jacks and I ordered the fajitas.  I made one taco with the tortilla and ate a few bites of the grilled chicken and veggies.  I ordered an Iced Tea (no beer!) and did have a couple chips in the salsa (but didn't overdo it).  I felt like absolute crud after!  I know it's a horrible analogy, but it was like a food hangover.  It felt like a rock in my stomach and just was awful!  Nothing against Cactus Jacks!!!  But, being on this diet for the last week, going strong, and working out the way I have been, my body only wants foods I can use (which totally rocks!).
So, as for the "splurging" I plan to keep that to a minimal.  Bleh!
My Last Weigh In:
AFTER WEEK 1: I WEIGHED  232.4 POUNDS; FAT FREE MASS OF 117.2 & FAT WEIGHT OF 115 lbs.  LESS THAN HALF MY BODY IS FAT NOW!!!  (49.5%) TO BE EXACT. 
I still have a long way to go, but this is great progress!!!

WEEK ONE TOTAL WEIGHT LOST: 7.4 Pounds
My sister did make a Facebook Fan Group: TEAM CYNDI!  click there if you want to join.  With the group PLEASE be sure you click on edit settings and uncheck all the notification boxes!  I worry about people getting tons of emails from the group.  If you do not edit your settings, each time a person posts in the group you get an email….which, yes, I know is totally annoying and we are trying to gain encouragement, motivation, & inspiration…not annoyance 😉
That was week one!  I will try to post more frequently and less lengthily this next week.  For you, drink your water, think about the food you are putting in your body, and exercise at least 30 minutes 3 times this week.  I want to hear how you are doing!!!