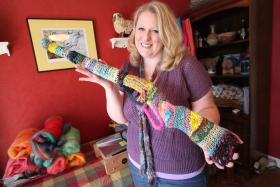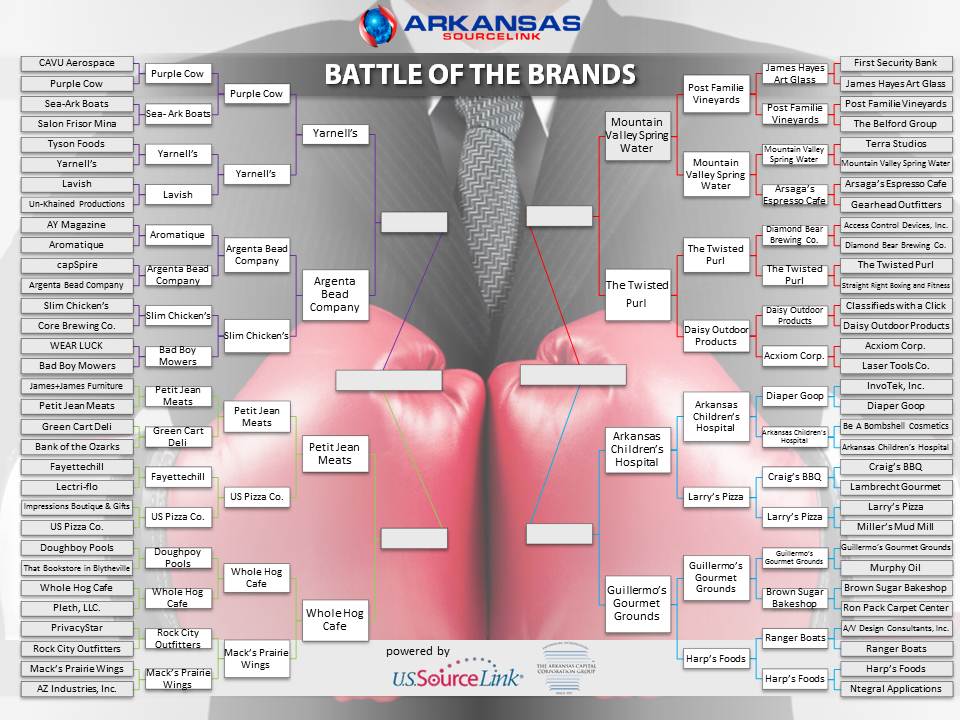 Today's the very last day of Round 4 in the Arkansas Battle of the Brands.  I have to say I am just absolutely blown away to have made it as far as I have. This could not have happened without you.  THANK YOU!!!  For a Fiber Business of one to make it into the Epic Top 8 Brands in the entire state is absolutely mind-blowing!
To recap, if you are just joining us…in Round One we beat out Straightright Boxing and Fitness company in Little Rock.  So, yay!  We beat the boxers!!!
Round Two, we were up against the oh so yummy Diamond Bear Brewery.  We pushed and pushed for votes and somehow got through the week.  I raise a toast to the best Brewery in our state.
Round Three, The Twisted Purl had to look down the barrel of the creators of the infamous Red Ryder BB Gun from The Christmas Story.  Daisy Outdoor Products was tough competition but we got through without any bullet wounds.
Round Three was exciting.  We Yarn Bombed a Daisy Red Ryder BB Gun: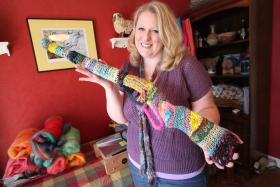 There was an article on the FRONT PAGE of the Log Cabin Democrat about The Twisted Purl and our Battle so far.  That article can be found here.
The gentlemen running the contest from Arkansas Sourcelink were also on THV channel 11 and they talked a lot about The Twisted Purl.  That video is here.
To learn more about my competition this week, Mountain Valley Spring Water, and my company as well.  Arkansas Sourcelink released a blog post about our companies.  That post is found here.
I need you NOW more than ever:
Voting ends today at 4pm CST for Round 4.  If you have not already cast a simple vote for The Twisted Purl in Bracket 3 at http://www.arksourcelink.com/brands
A huge thank you to our wonderful Facebook Fans, Twitter Followers, Pinterest Repinners, and Instagram Peeps. Lots of love to all of my phenomenal friends and family who have posted and reposted getting everyone they know voting.
Also, another big thank you to Natalie Redding of Namaste Farms, who helped me spread the word and was generous enough to host a giveaway for any of her fans who voted for The Twisted Purl.  Nat you are amazing!!!  By the way, if you EVER need fiber, she has the most exquisite in the world.
Without all of you we would have not even made it past the first round.  You guys rock!!!
Let's see if we can get The Twisted Purl into the Final 4!!!  Please vote!!!