HELLO MY NAME IS CYNDI & I'M A YARNAHOLIC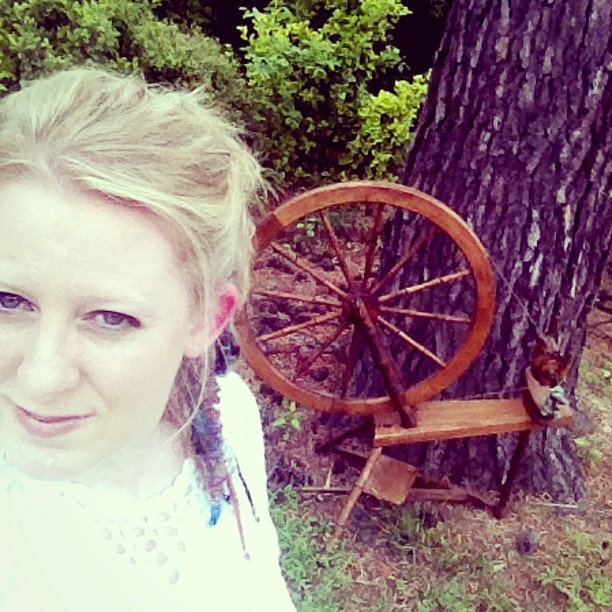 "I take fluff and turn it into string
so you can make clothes & other pretty things"
Cyndi Minister
I was born in England, grew up in California, had an extended stay in Vermont, and now call Arkansas home.
I have three boys, a fun-loving dog, and a wonderful husband who I couldn't manage without.  My life's turned upside down about 95% of the time.  Living upside down definitely makes life much more interesting.
I'm an avid knitter and full-time spinner.  Most knitters have yarn stashes, well, "stash" for me, would be an understatement.  My sister calls me "The Crazy Yarn Lady" and I sheepishly admit, it's true.  Although lately, I do tend to have many more UFO's than finished objects. I figure I can make the yarn and you can go finish the project.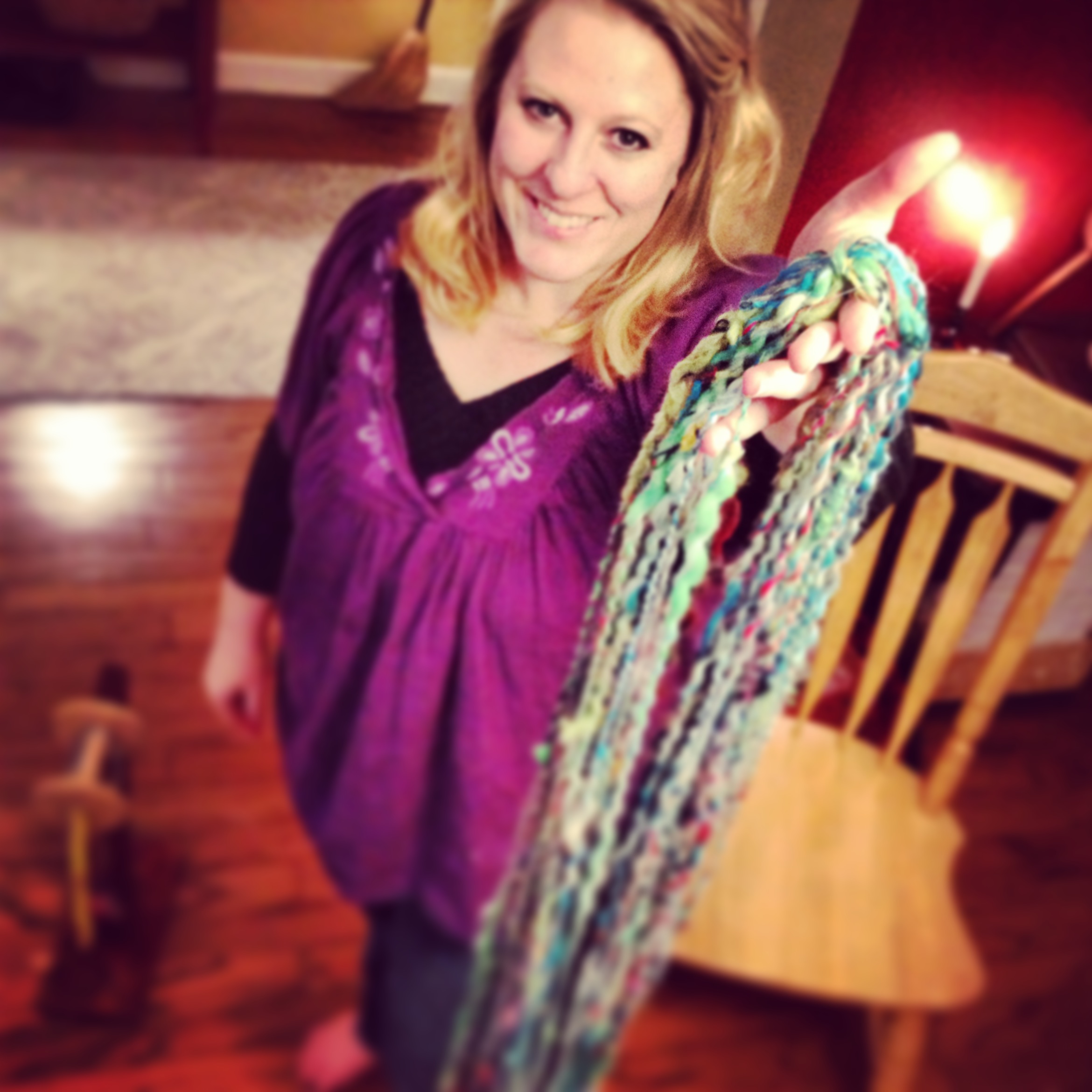 Knitting introduced me to yarn.  A new love affair spawned.  I wanted all the yarn I could get my hands on and then I wanted more.  Learning to hand paint yarn and then spin my own seemed to be the most natural next steps.  Of course next would be owning a sheep or heck, a whole fiber farm…a girl can always dream.
After years of doing craft shows and festivals, and wholesaling our products worldwide, the hubby caved in and we've now opened a local yarn shop in Conway, Arkansas.  The yarn shop has several production rooms for our Handspun Yarns, Felted Soaps, Wool Dryer Balls, and any other handmade fibery fun we can figure out.
We also have a class room, fiber room, and the shop is stocked full of yarn from all over the world.
I'm just a simple girl on a mission to enable Yarnaholics all around the world by producing handmade yarn and fiber creations for others to use & enjoy.  Happy crafting!